We at
ModMyMods
are happy to announce the start of our foremost custom PC build in collaboration with
J&N Computer Services
.
With all of our collective PC Modding experience we are anxious to show our newest custom build. We will be using the Antec P380 PC chassis as a base for the build, upon which we will demonstrate a few of the different custom services and products that we offer. These services include
powder-coating
,
hydro-dipping
,
full water cooling
and more! Big thanks to several generous sponsors who have made this project possible, including
Antec, EVGA, Gigabyte, Intel, Kingston, Mayhems, Darkside, Alphacool, MNPCtech and UPC!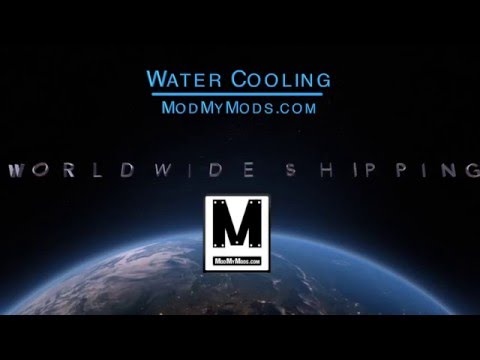 We will be documenting the entire build and mod process and will be posting updates to our build log as we go.
Stay tuned for more updates and information as we progress through the build!
Below you can find a list of components and parts that we will be using for this system!

PC Parts Picker
Project Lake Effect:
Case:
Antec P380
CPU:
Intel i7 5930k
Motherboard:
Gigabyte X99-SLI
RAM:
16GB Kingston HyperX Savage DDR4 (HX424C12SBK4/16)
GPU:
EVGA GeFforce GTX 980 4GB SC (P4-2983-KR)04G-P4-2983-KR)
SSD:
TBD
PSU:
EVGA Supernova 1000P2
Fans:
Darkside Gentle Typhoon 1850RPM
Radiators:
Alphacool NexXxoS UT60 360mm Radiator, Alphacool NexXxoS ST30 360mm Radiator
CPU Block:
Aquacomput​er Cuplex ​Kryos XT f​or Sockets​ 1366/1156​/1155/1150​/775, G1/4
GPU Block:
Aquacomput​er Kryogra​phics for ​GTX 980 - ​Nickel
Backplate:
Custom Engraved Aquacomput​er Backpla​te for Kry​ographics ​GTX 980, A​ctive XCS
Pump:
Alphacool VPP655 Pump Motor
Pump/Reservoir Combo:
Barrow 150mm D5 Pump Reservoir Combo
Coolant:
Mayhems White Pastel Coolant
Lighting:
Darkside Dimmable LED Strips
Tubing:
Acrylic Hardline Tubing
Fittings:
Barrow Hardline Fittings