Asus just release their "Mini-Size GPU", a GTX 670 sized (17cm) PCB, featuring a new version of DirectCU with copper base vapor-chamber inside the in the main heatsink amd appears to be a combination of an aluminum base plate covering the memory chip and VRM. The Mini DirectCU used CoolTech fan blowing wider angle airflow in multi-direction also improving more airflow and cooler than traditional fan.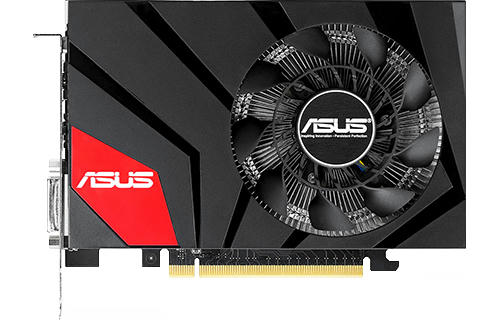 Specifications
:
Model
: Asus GTX670-DCMOC-2GD5
Graphics Engine
: NVIDIA GeForce GTX670
Bus Standard
: PCI-Express 3.0
Video Memory
: 2GB GDDR5
GPU boost clock
: 1006mhz
GPU base clock
: 928mhz
CUDA cores
: 1344
Memory clock
: 6008mhz [1502 mhz GDDR5]
Memory interface
: 256 bits
Dimension
: 6.7" x 4.8" x 1.6"
System Test:
Intel core i5 3570K
Asus P8Z77-V
G.Skill 16Gb 1600mhz CL9
Asus GTX670 DC Mini
Plextor M5 Pro 128Gb
FSP 850w
----------------------------------------------------
Asus GTX670 Mini packaging box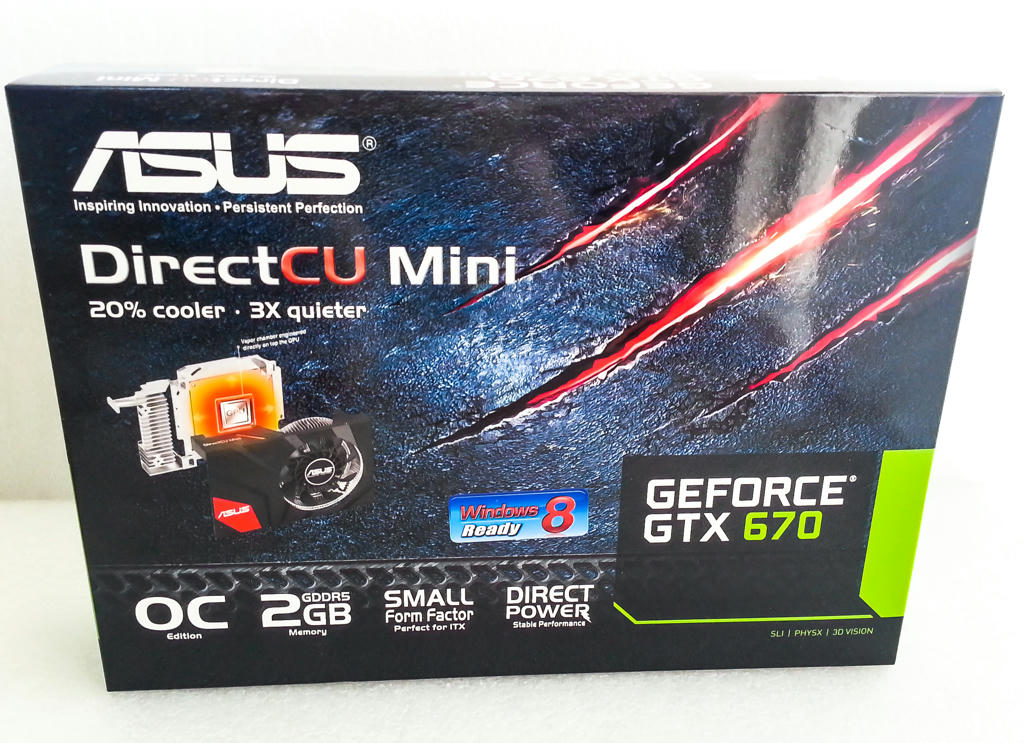 Top view of the box
:

Back view of the box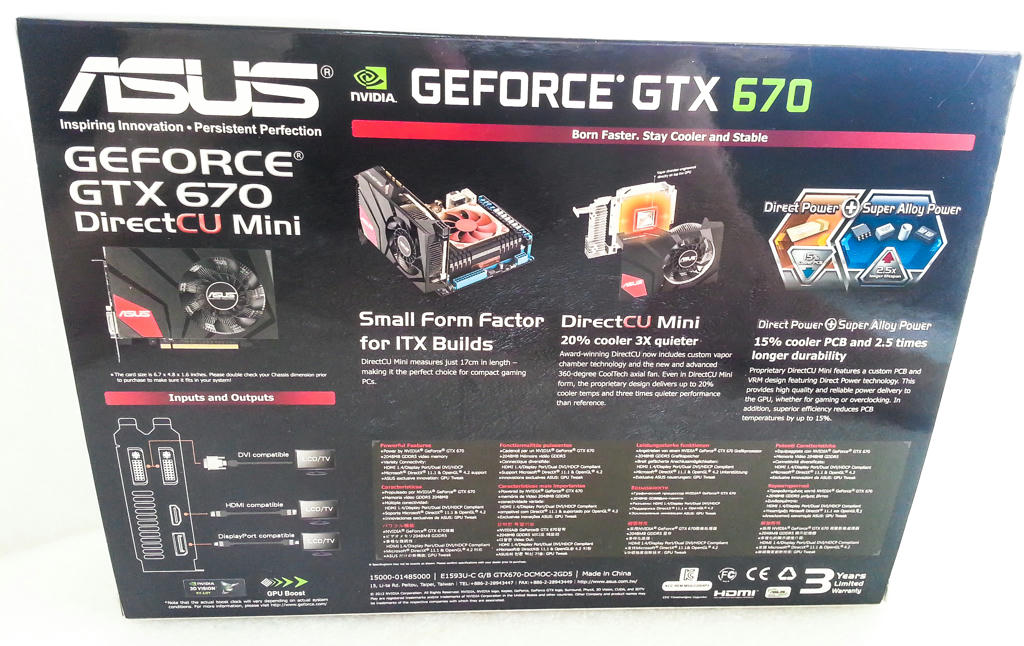 Side view of the box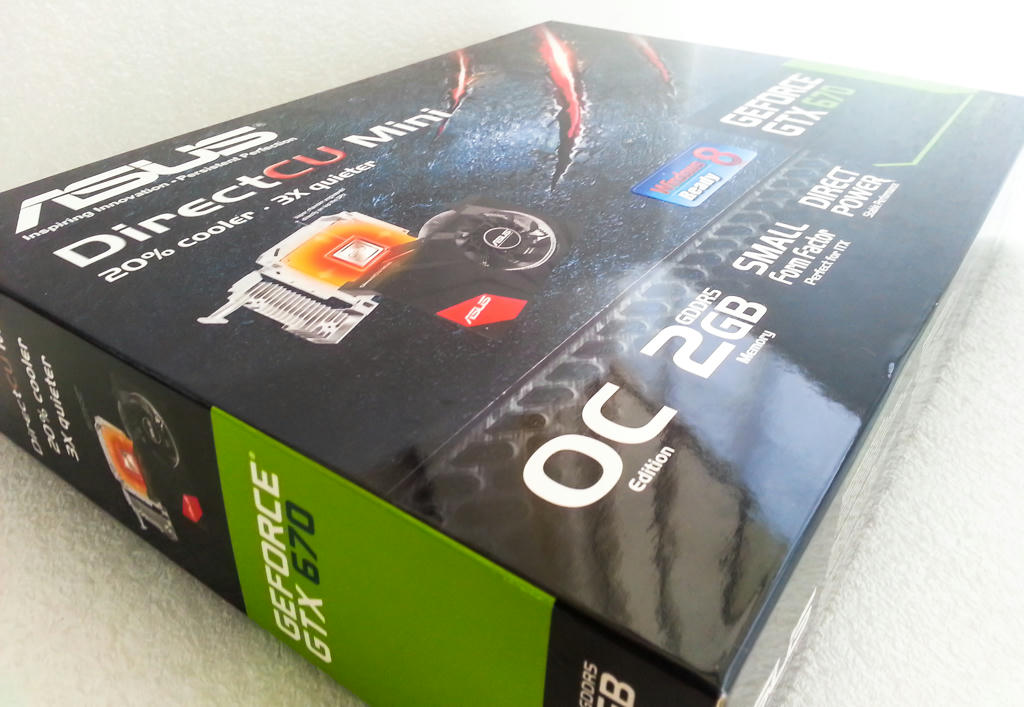 Unboxing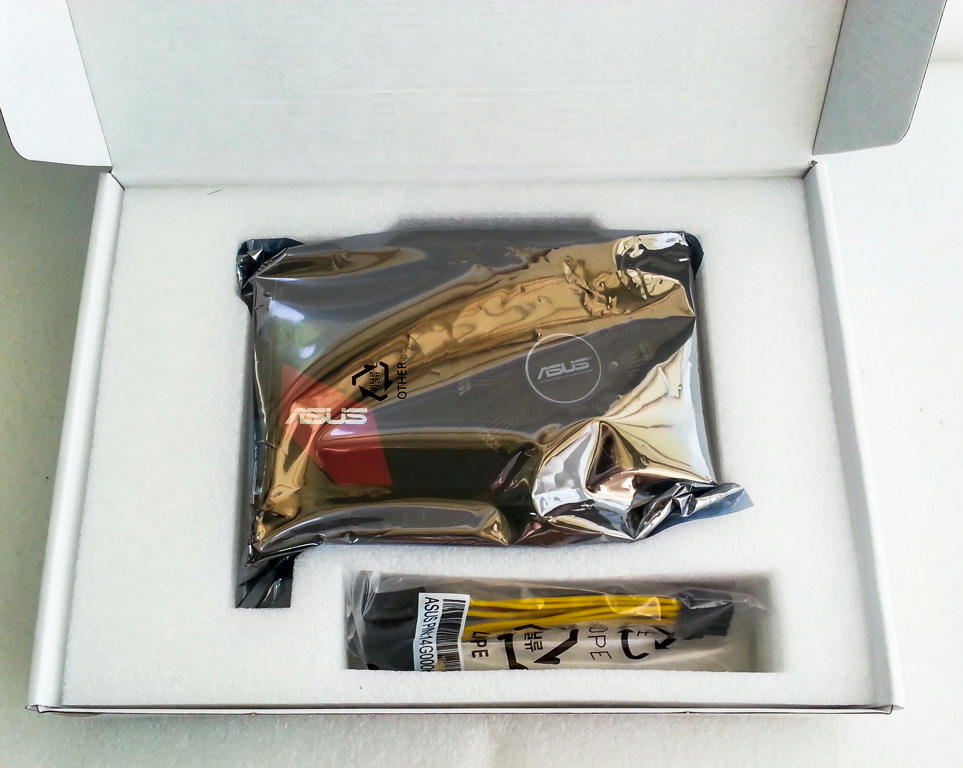 Accessory
:
Users Manual
Driver/GPU Tweak utilities
1x Power cable converter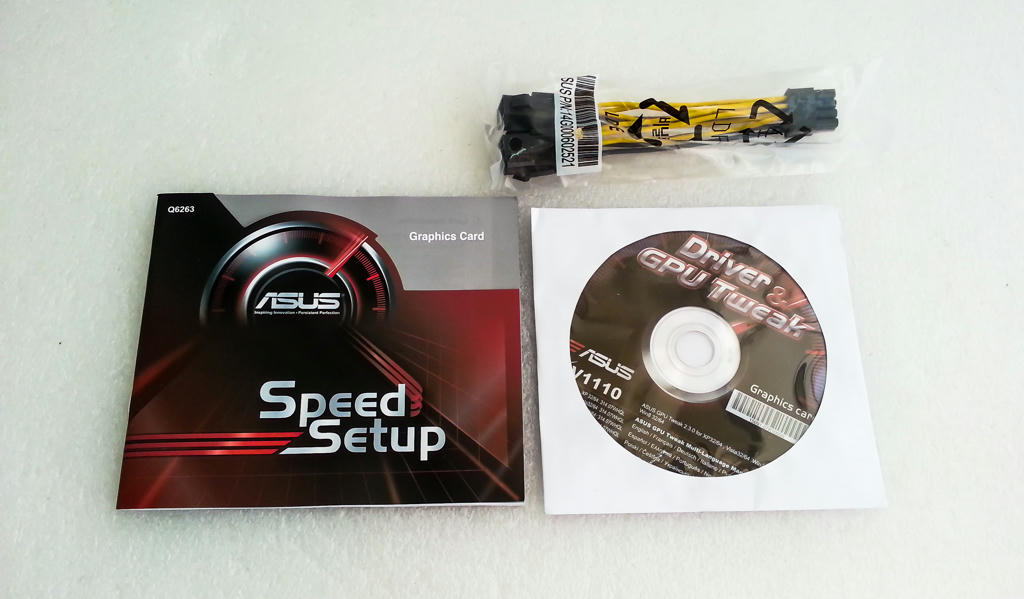 The Asus GTX670 DCU Mini card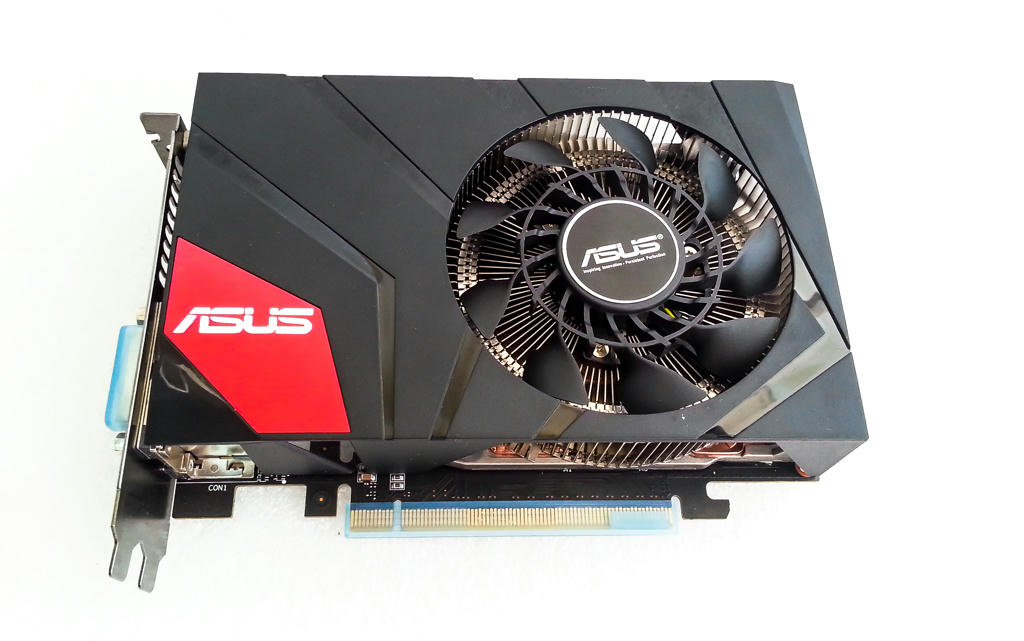 I/O port
:
1x DVI-I
1x DVI-D
1x HDMI 1.4
1x Display Port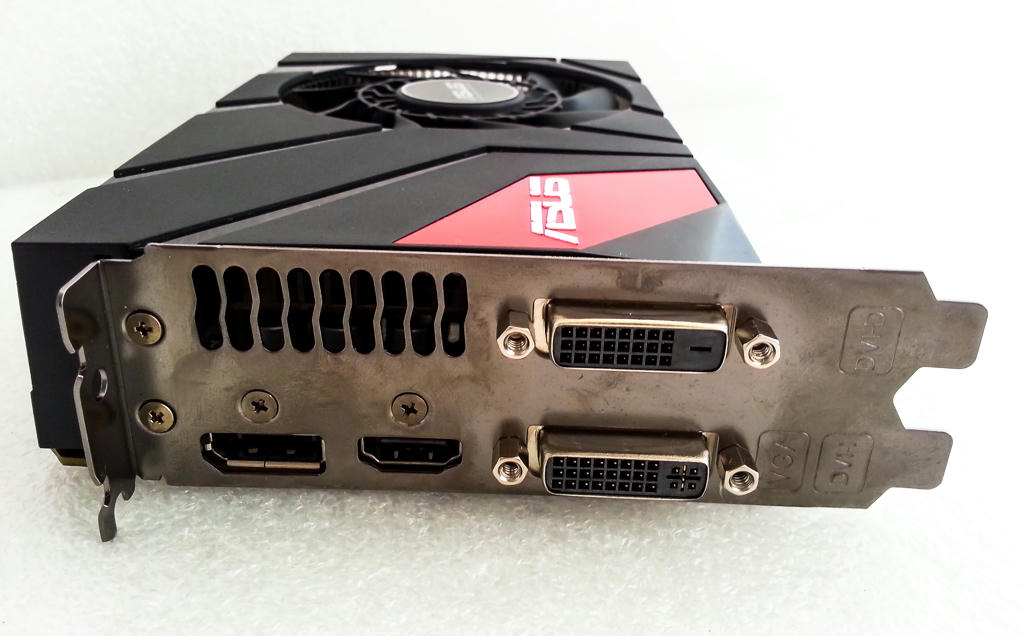 Side view of the card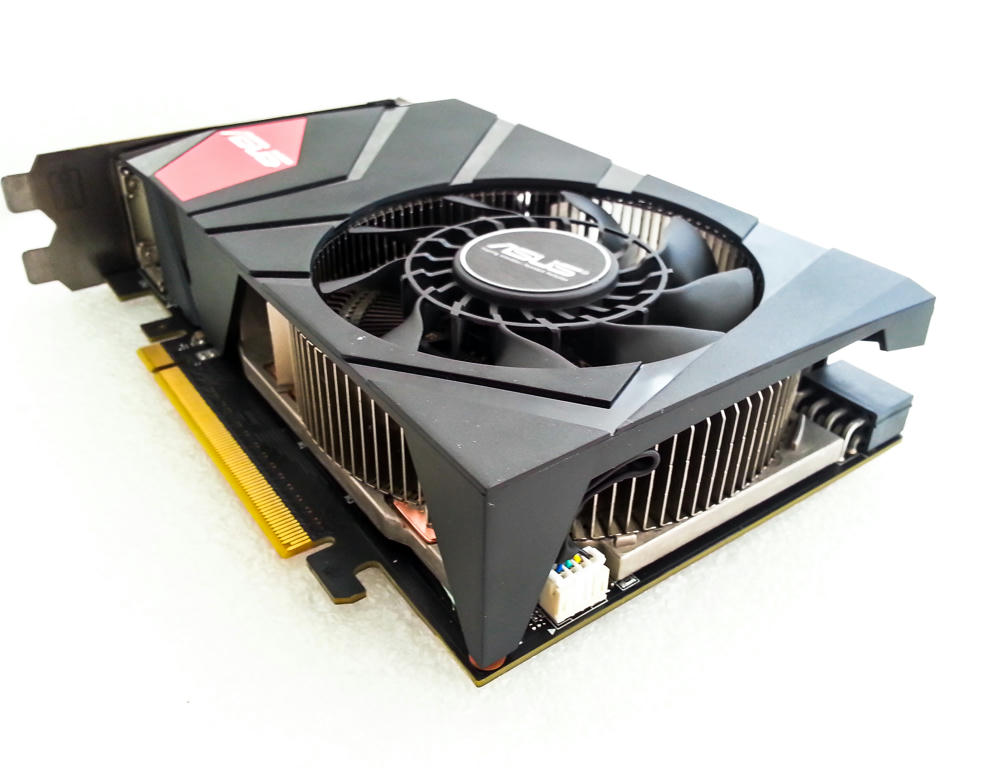 Side view of the card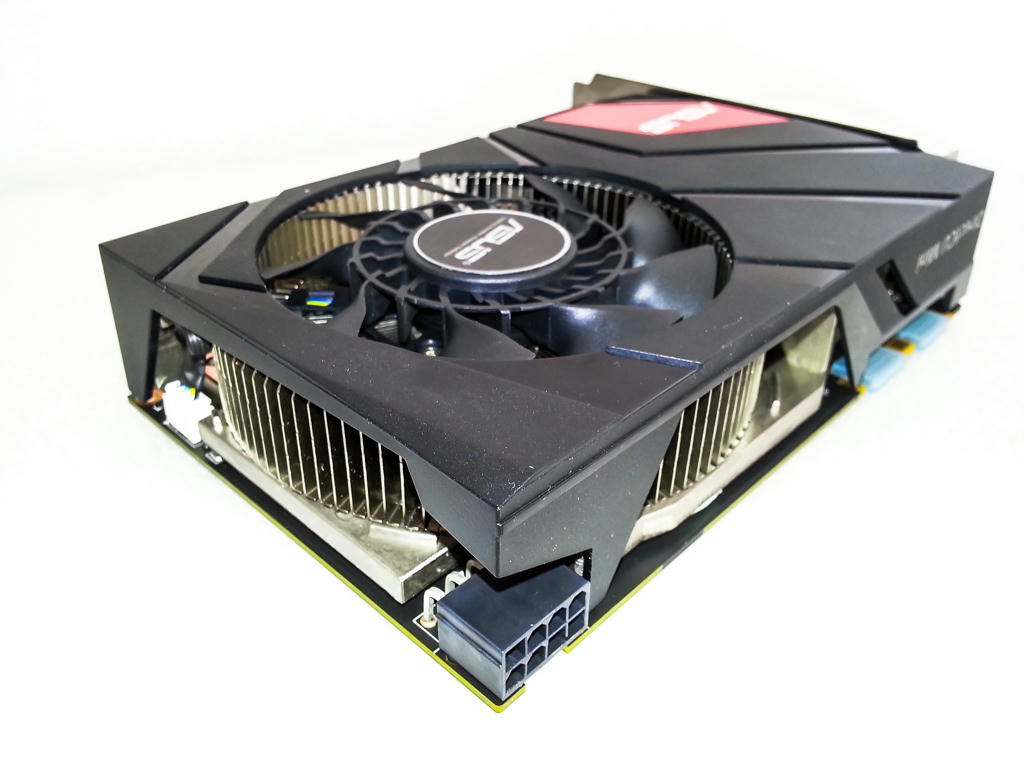 Top view of the card

This card require 8-pins power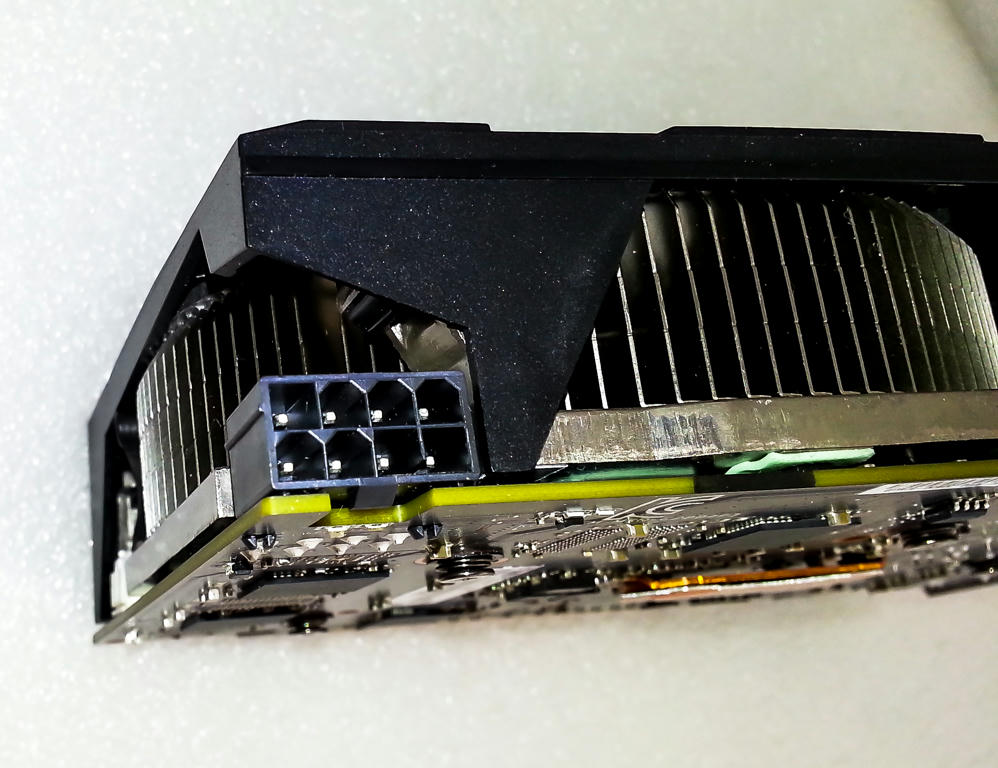 Back video of the card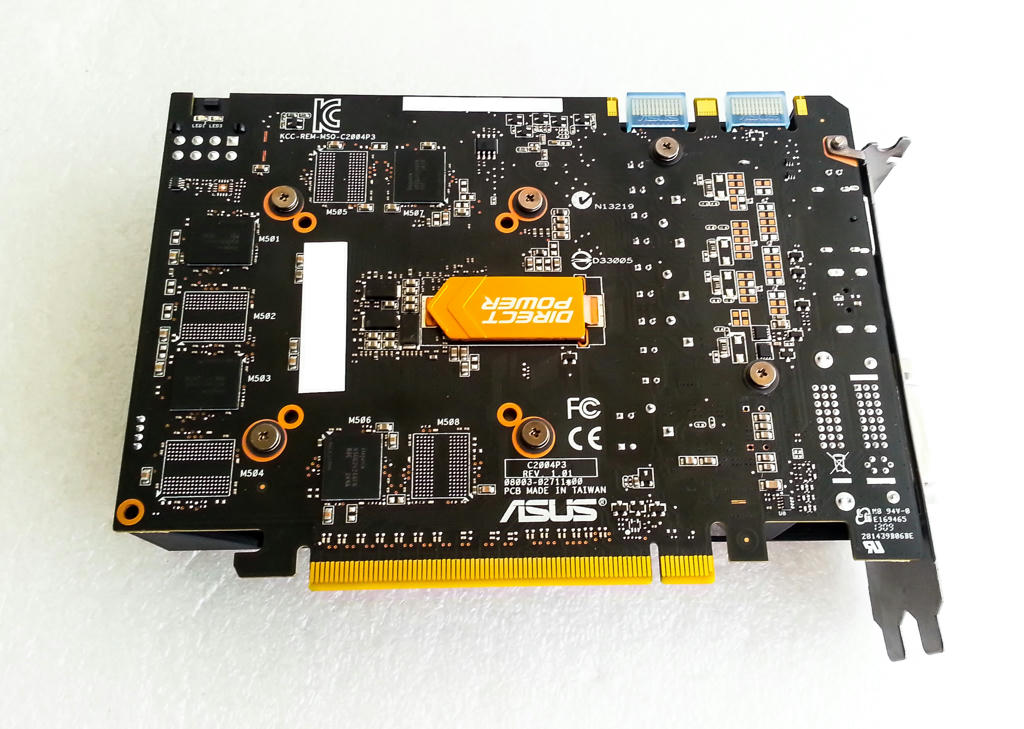 "Direct Power>" This is just a copper heat sink, used to spread heat from inner PCB layer and lower down the temperature of the card.
Direct Power >> pointing at the SAP caps to maximize overclocking headroom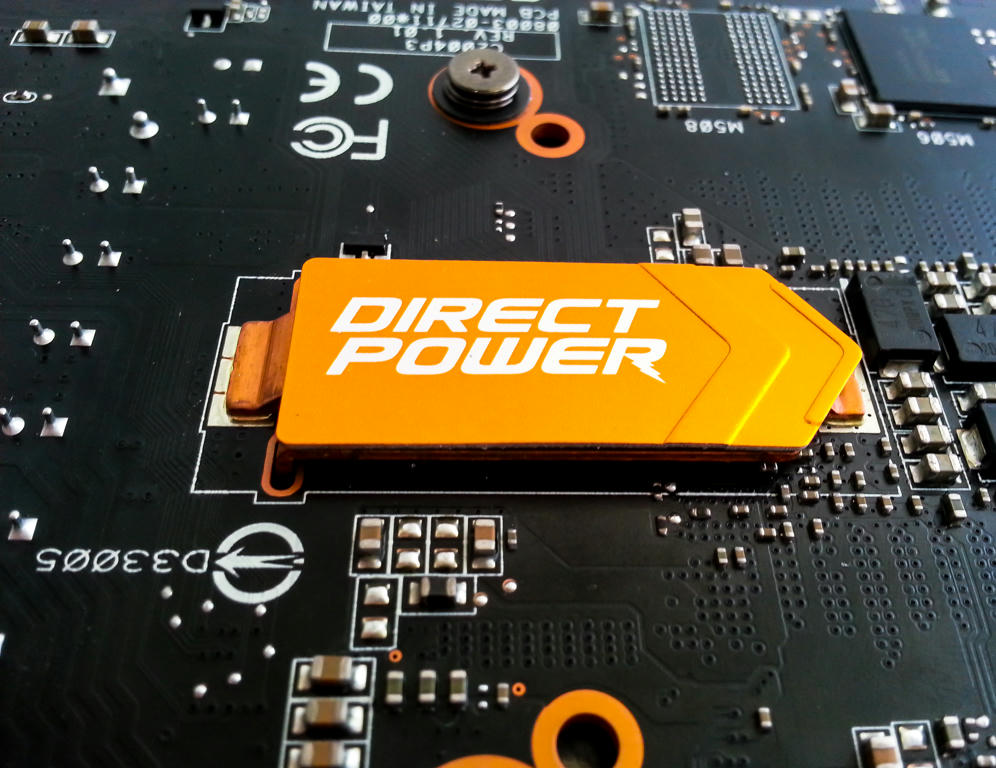 This card allow you to run 3-way SLI card, it mean you can link up with 3 cards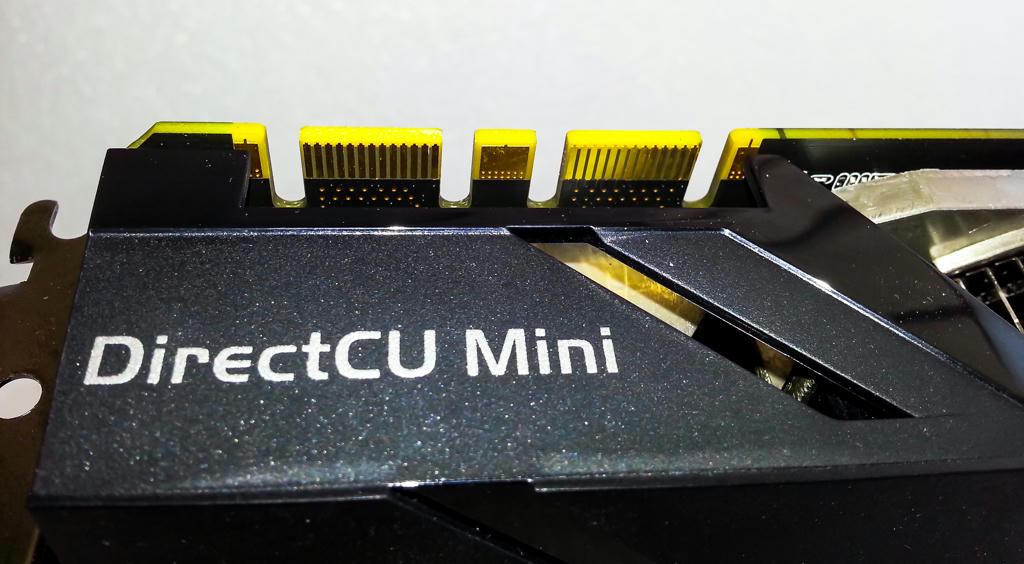 Dismantle: DirectCU cooler and PCB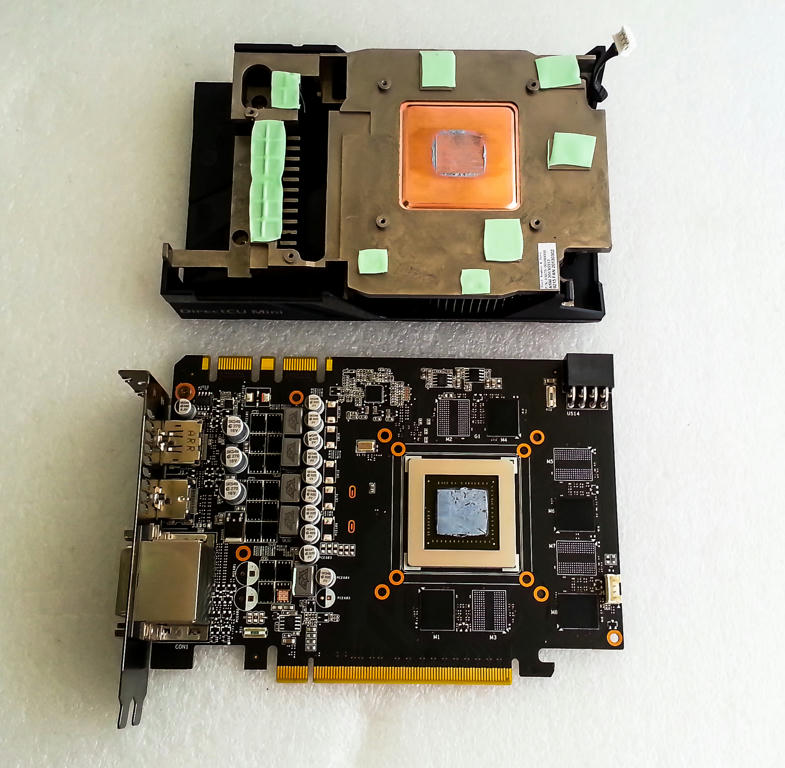 This card used 4+1 Power phase.

Red
: 4x Hynix memory chip on the surface.
Orange
: 1 phase for VRAM- video memory
Green/Blue/Purple/Pink
Total 4 phase for GPU cores, 1 color is 1 phase.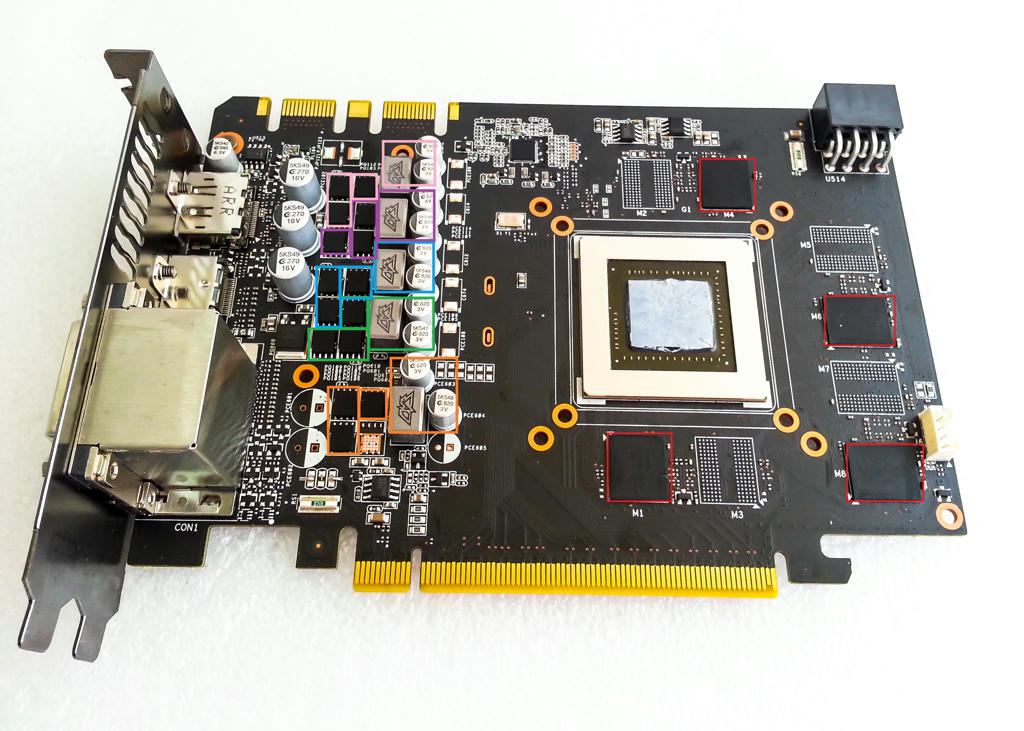 This video memory used: Hynix H5GQ2H24AFA chips, a total of 8 memory chips is clocked to 6Gbps and given 2GB GDDR5
And back of the PCB have 4x Hynix Memory chips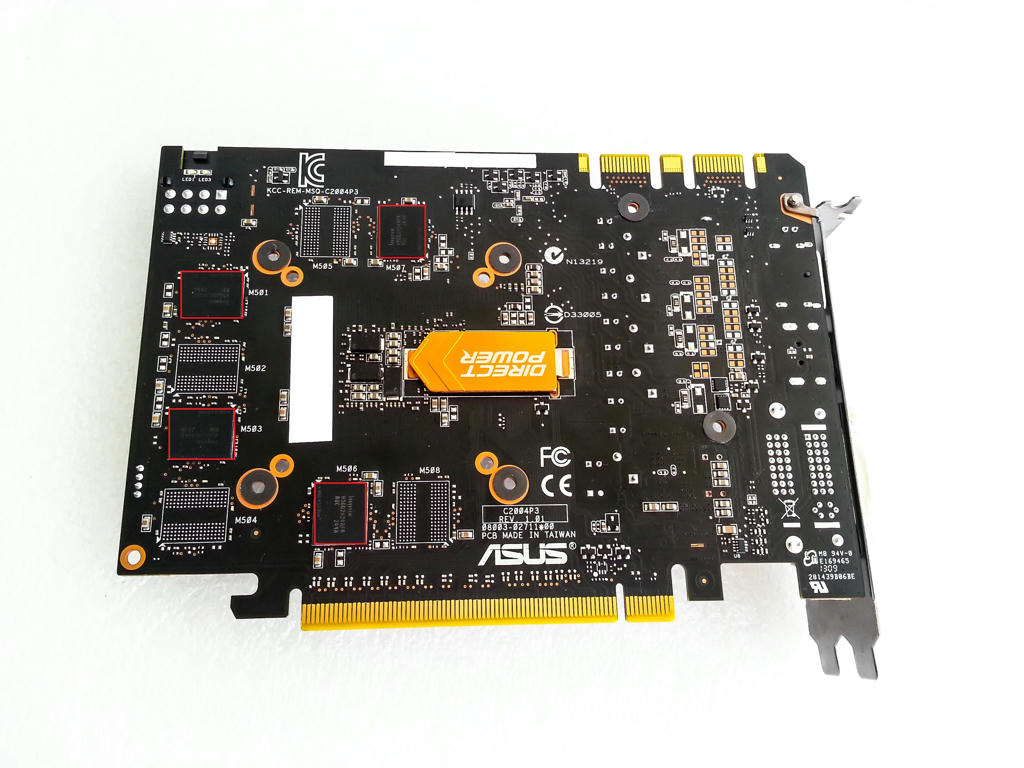 NVIDIA: GK104-325-A2 GPU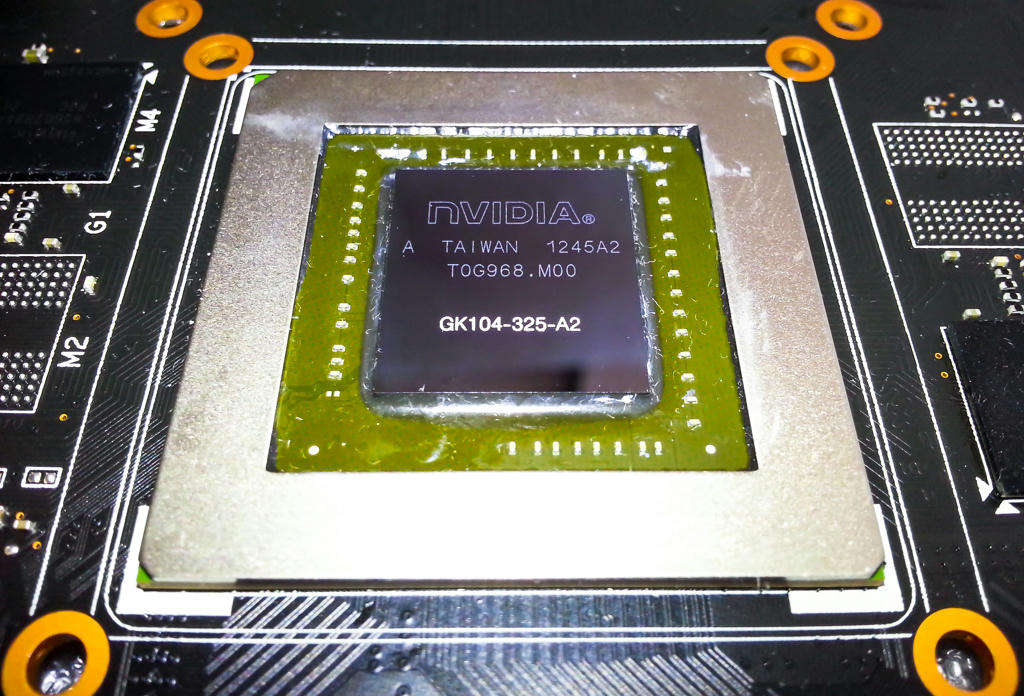 Asus used High Quality Mosfets, Two

red

4937N MOSFETs act on the low-side and a single

blue

4955N is used as the high-side. These MOSFETs have very low RDS(ON) Purple: Asus used taiwan made soild caps


Pink

Richtek RT8867A PWM 4-power phase controller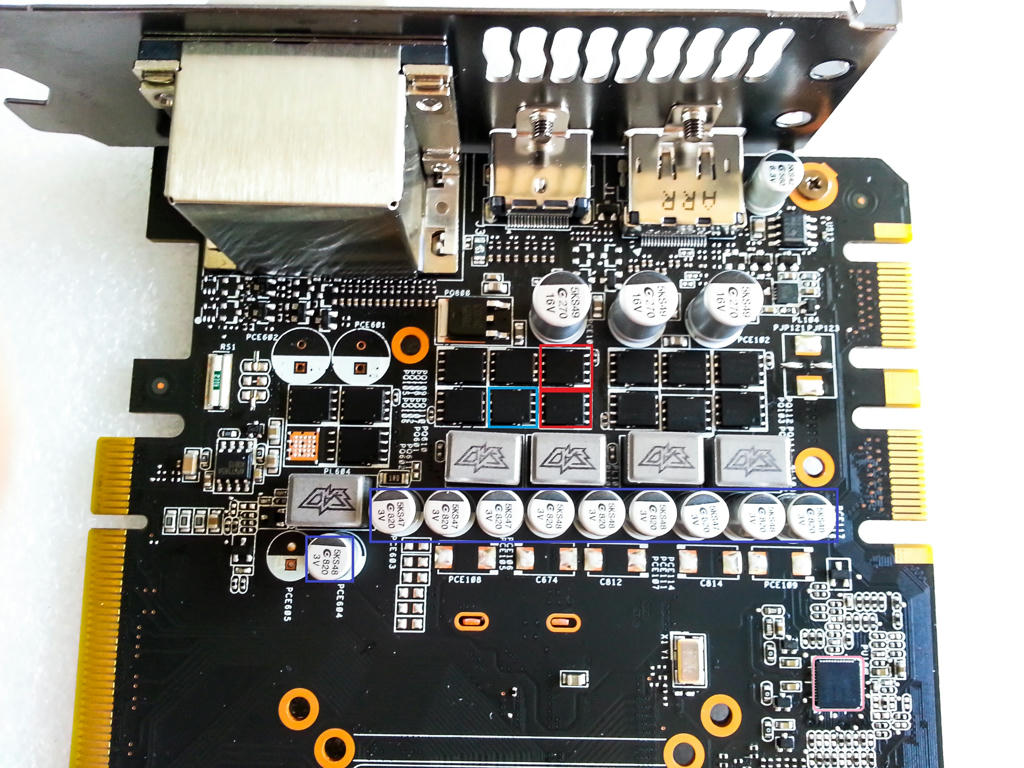 This is DirectCU Mini with Custom vapor chamber heat sink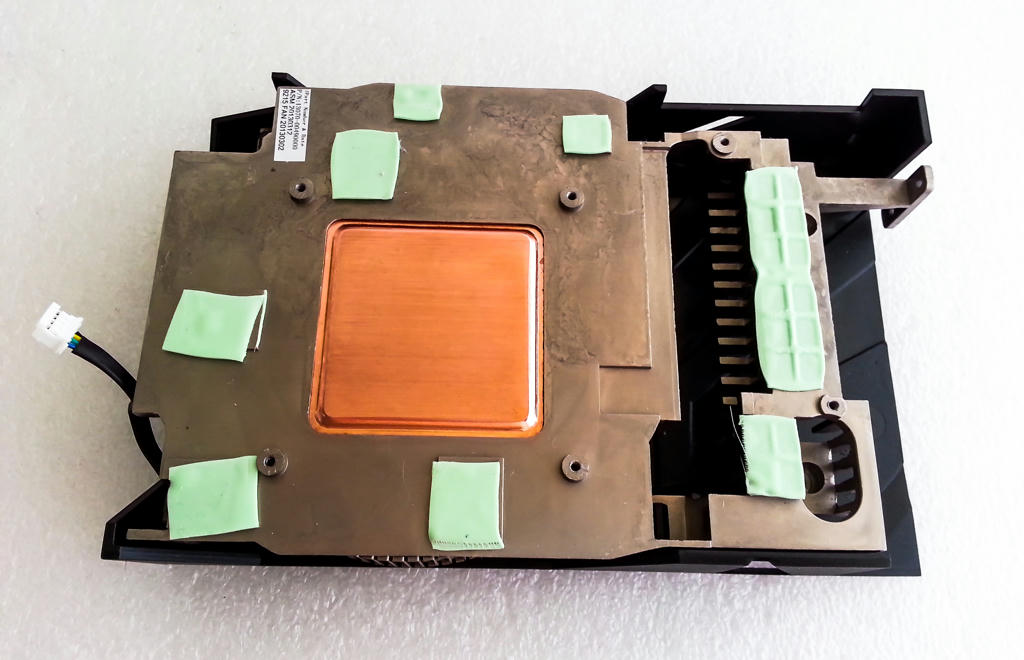 Dismantle: Heatsink from the cover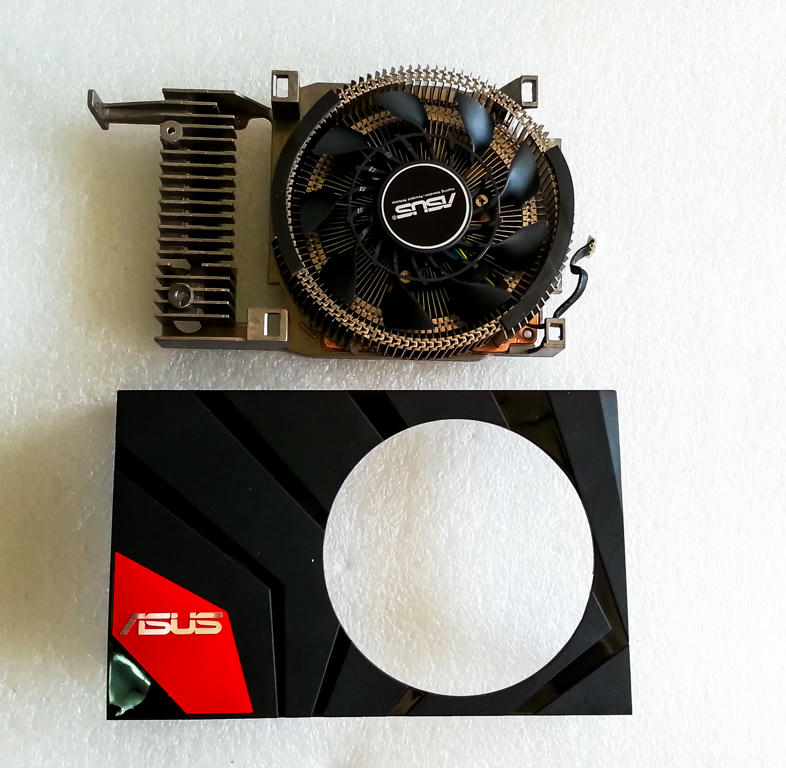 DirectCU heatink with Cooltech fan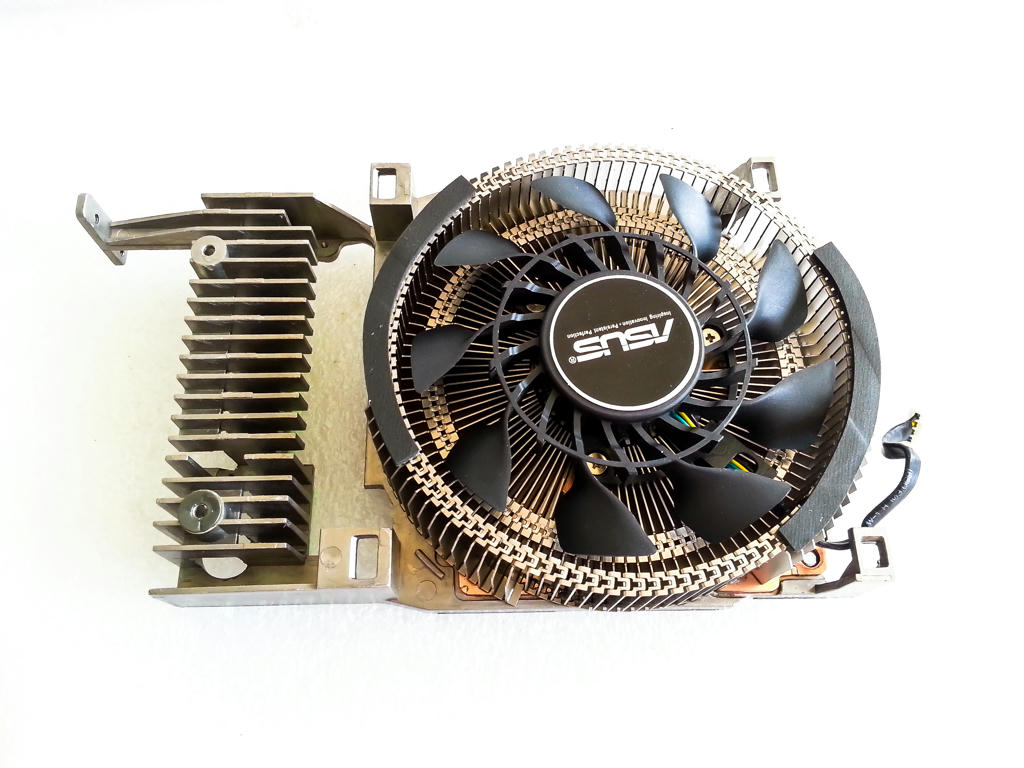 Back view of the heatink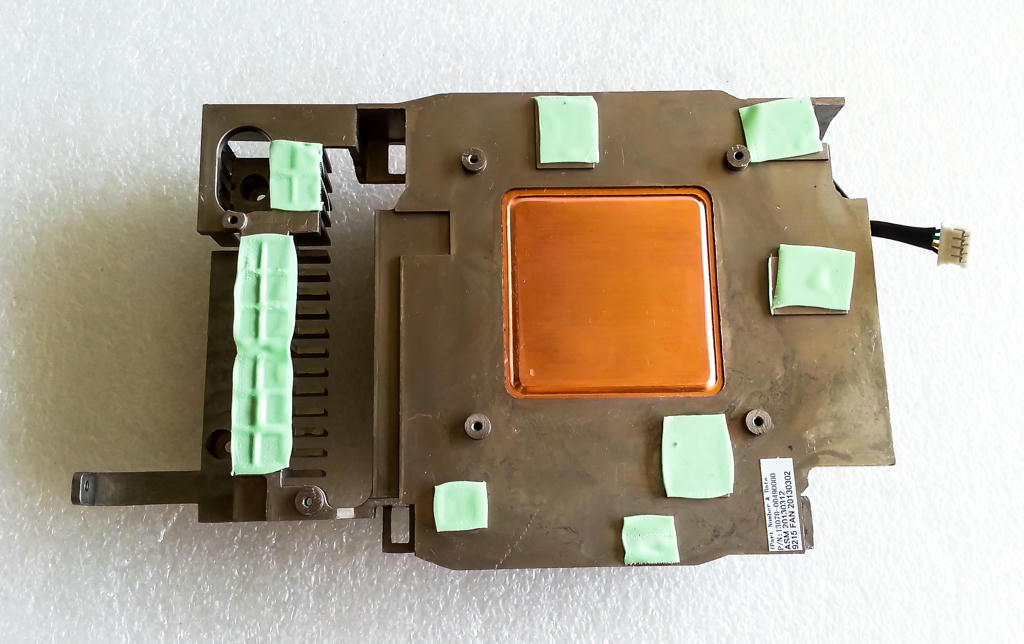 Side view: this is the area where the heat sink cool down the power phase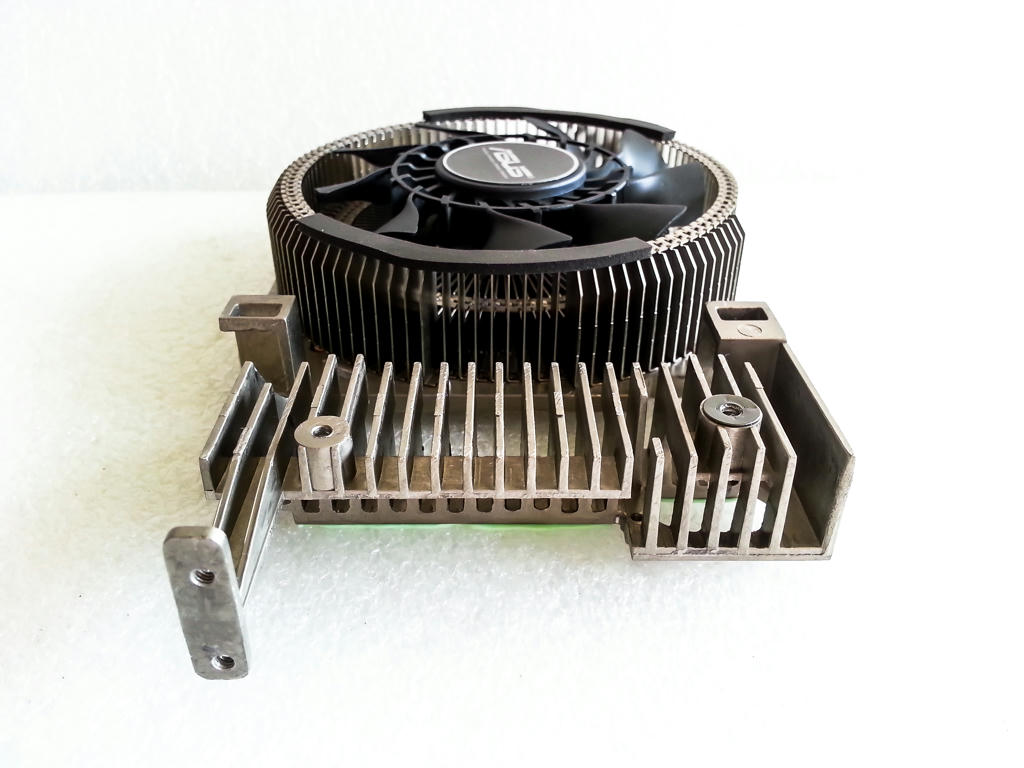 CoolTech fan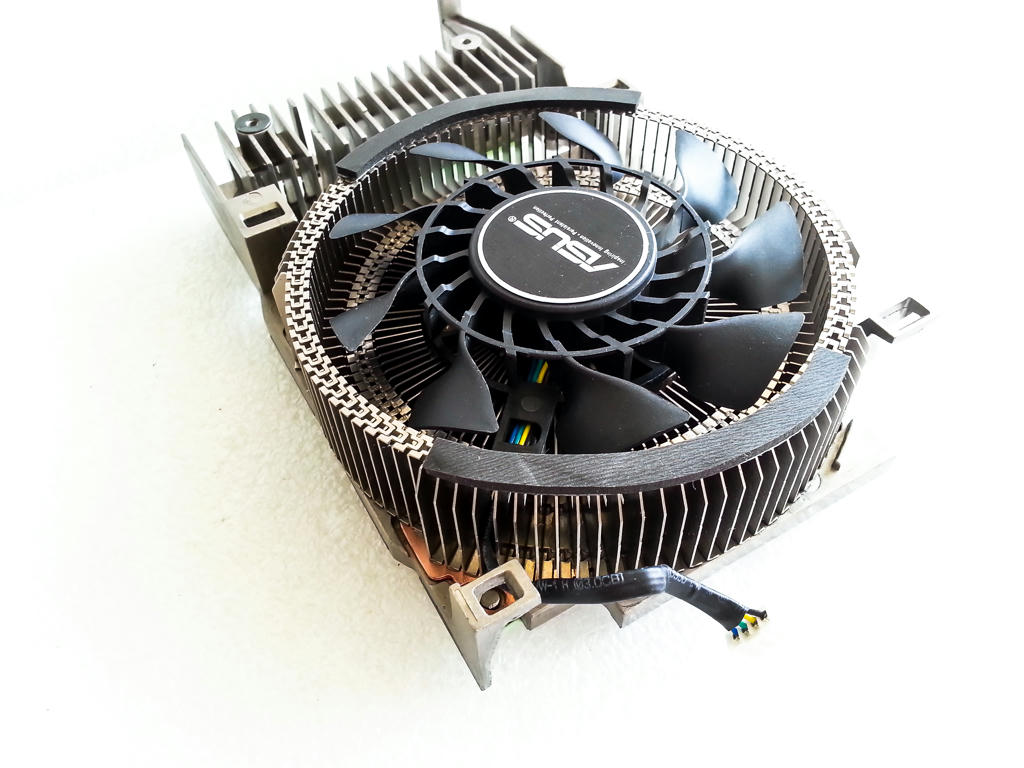 Side view of the heat sink look very huge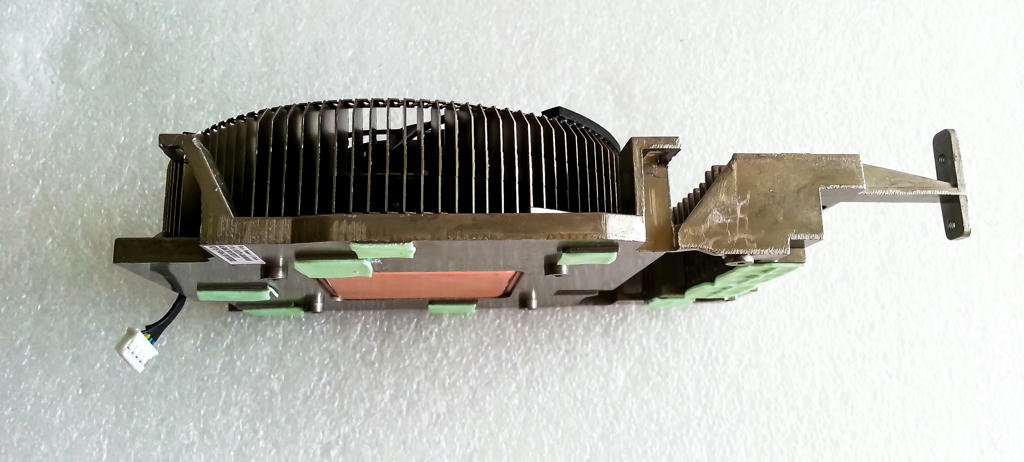 Photo of the day :) end of my hardware review