Are you looking for a budget motherboard that fit into your DIY gaming rig?
The Asus P8B75-M LX is a budget motherboard based on the Intel B75 chipset, supporting Ivy Bridge and Sandy Bridge processors and oriented toward business/gamer/light users. Due to Micro ATX form factor, the P8B75-M LX is convenient for use in smaller desktop PCs, but as a downside the motherboard has only two memory slots, as well as only one PCI-E 3.0 x16, two PCI-E x1, and one PCI slot. Storage support-wise, there is a decent number of ports – five SATA 3G and one SATA 6G for you SSD [OS], while for connectivity to external devices there are a total of eight USB 2.0 and four USB 3.0 connectors. Video output is provided via VGA and DVI ports. Audio is provided via VIA High Definition Audio, whereas Gigabit LAN connection is supported by Realtek Gigabit Ethernet.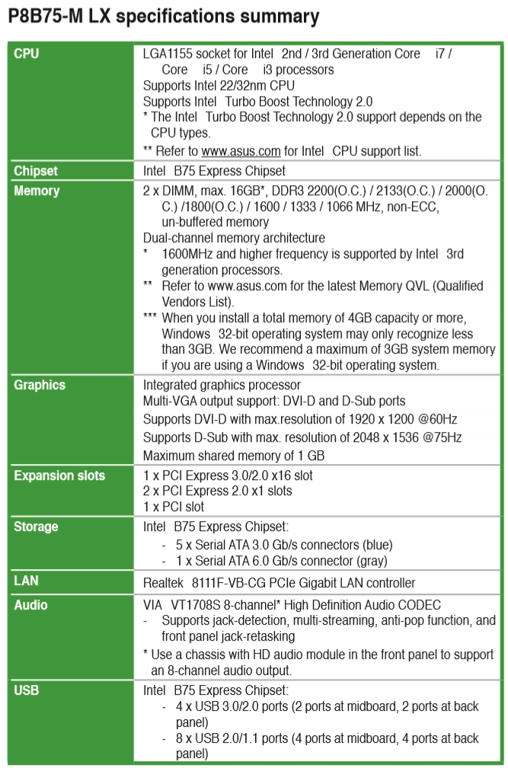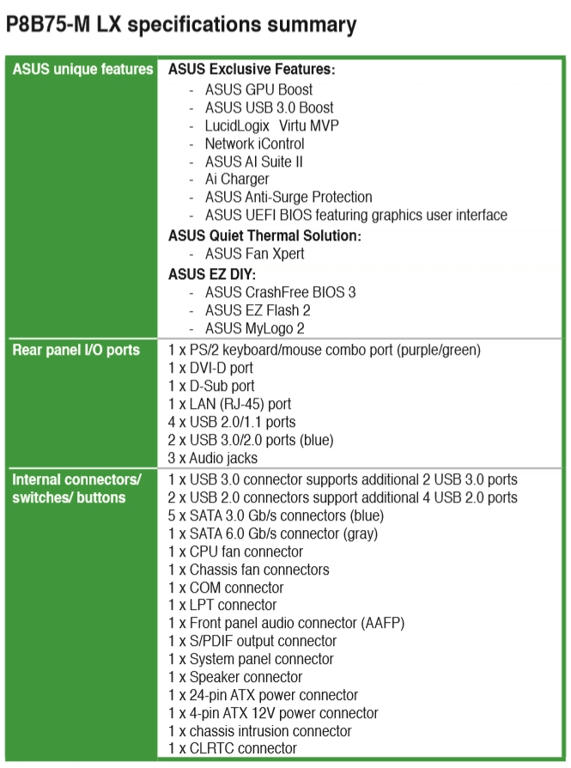 Testing Spec
:
Intel i7 3770K [Intel Stock Cooling]
G.Skill F3-2133C9D-8GAB [4gbx2]
Hynix SSD 128Gb Sata 3
Gigabyte ODIN 800w
Windows 8 Home Premium 64bits [installed all update]
---------------------------------------------------------------------------------
Motherboard unboxing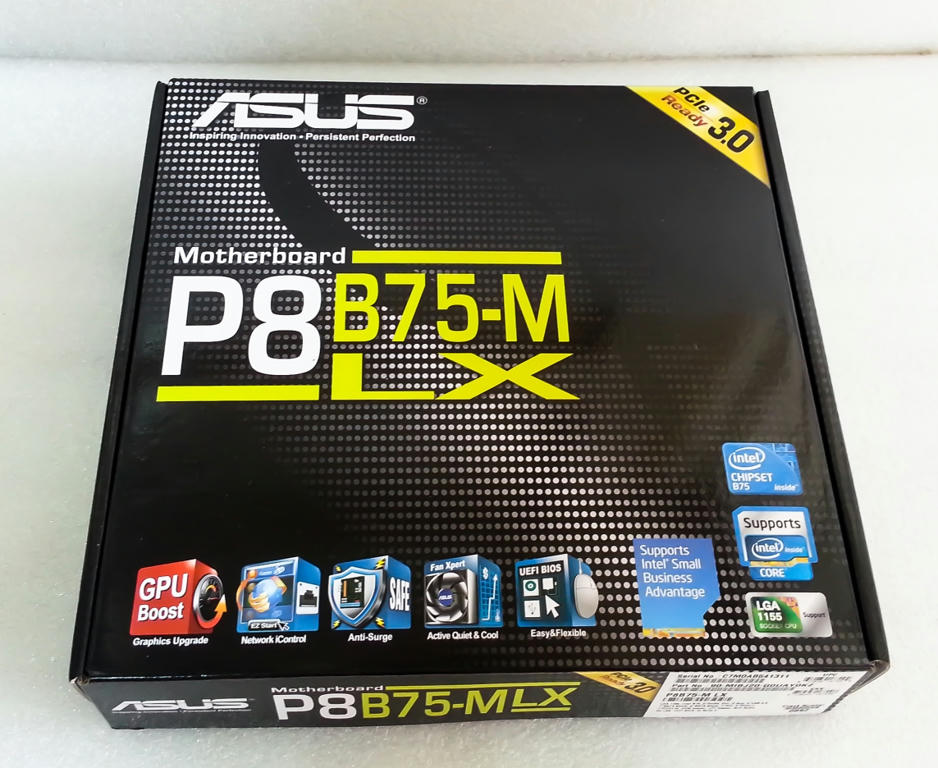 Side View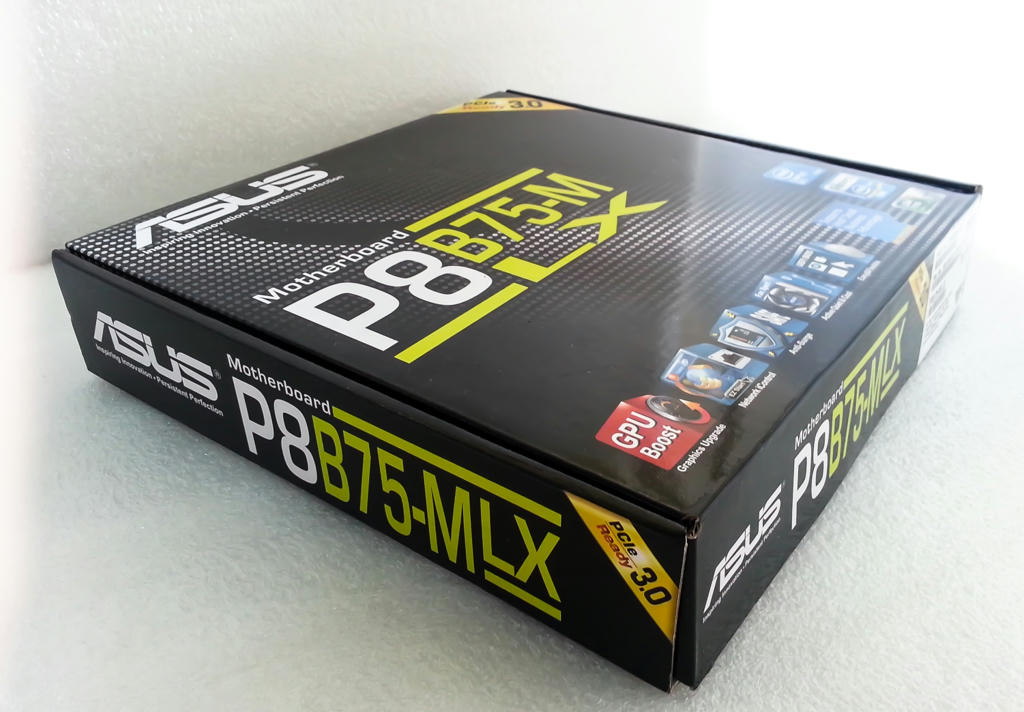 Back view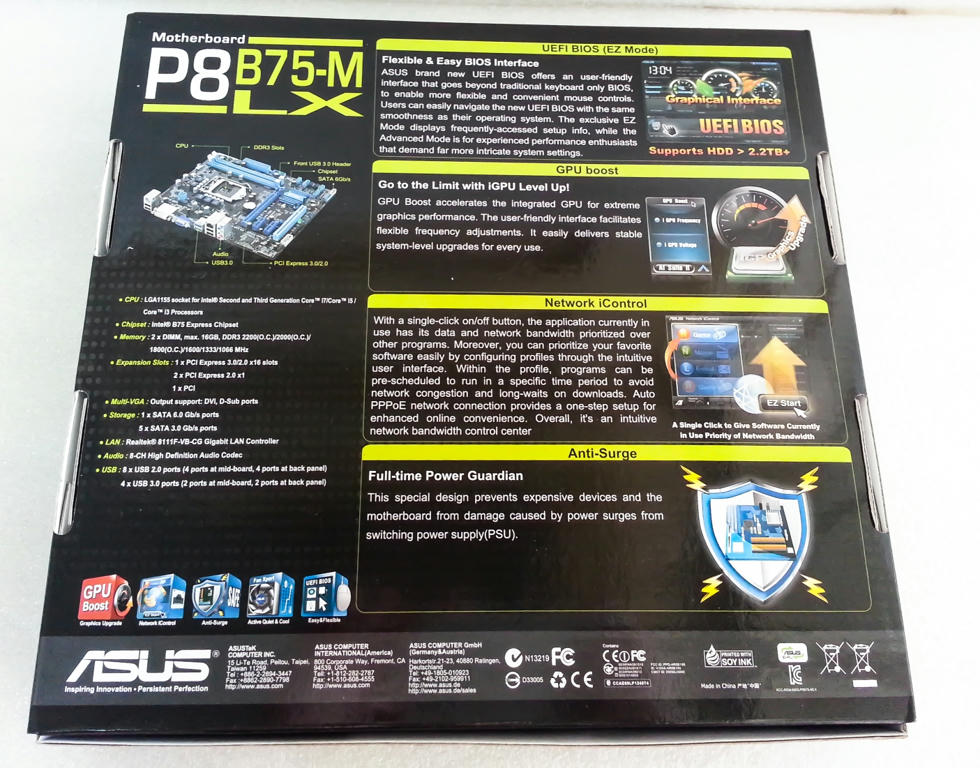 Open Box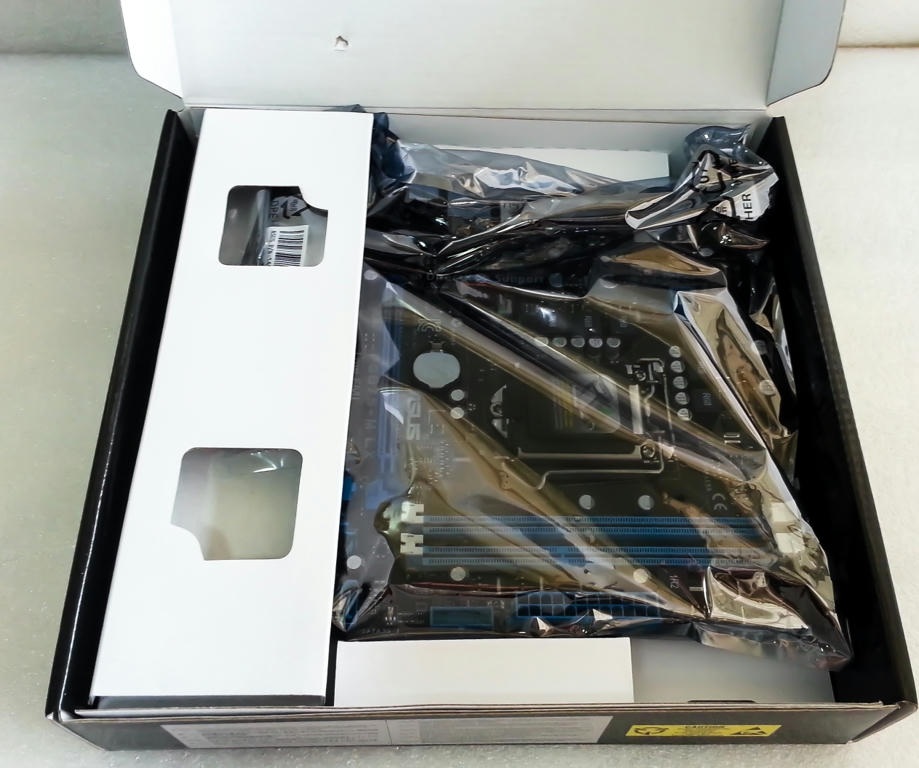 P8B75-M LX Accessory package
:
1x I/O Back Plate
1x MB Driver Disc
1x Manual Book
2x Sata3 Cable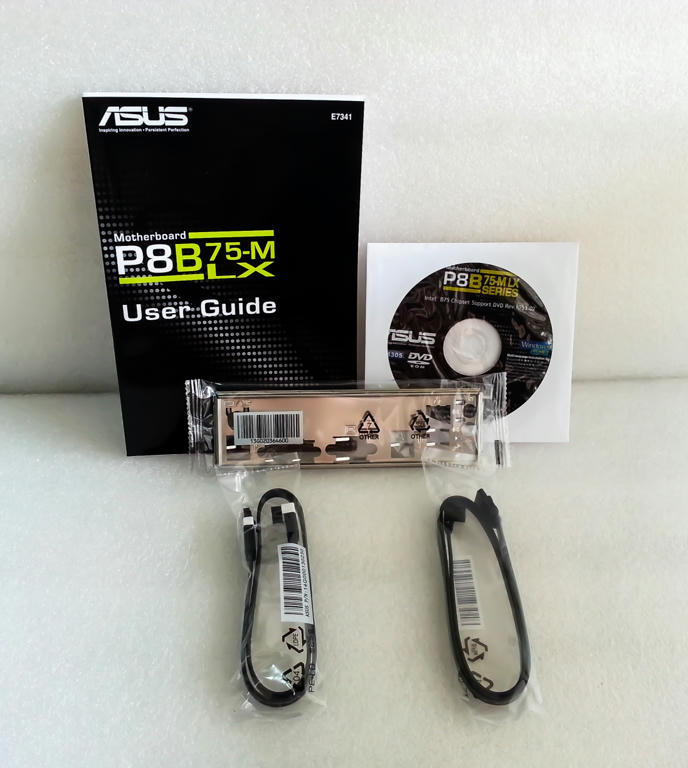 Here Come the Motherboard :)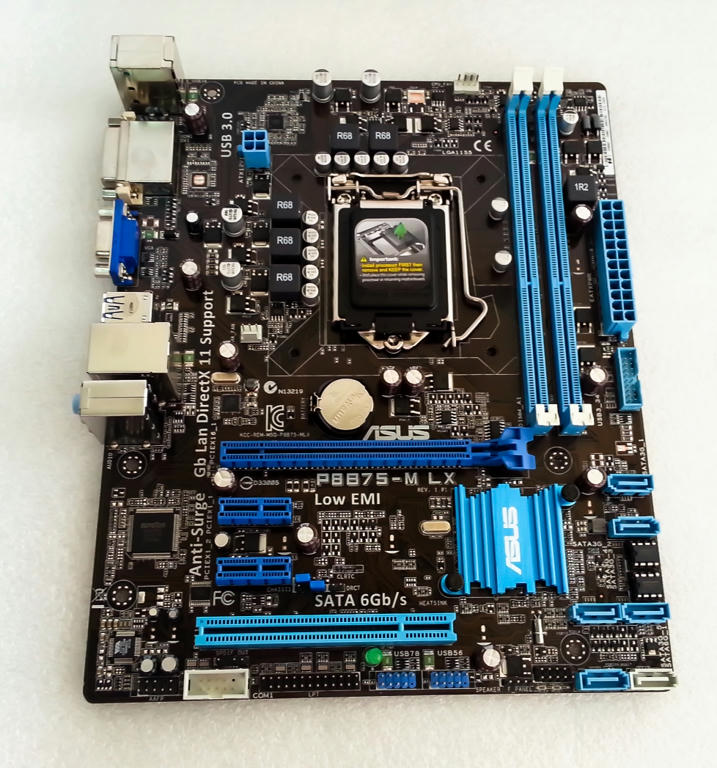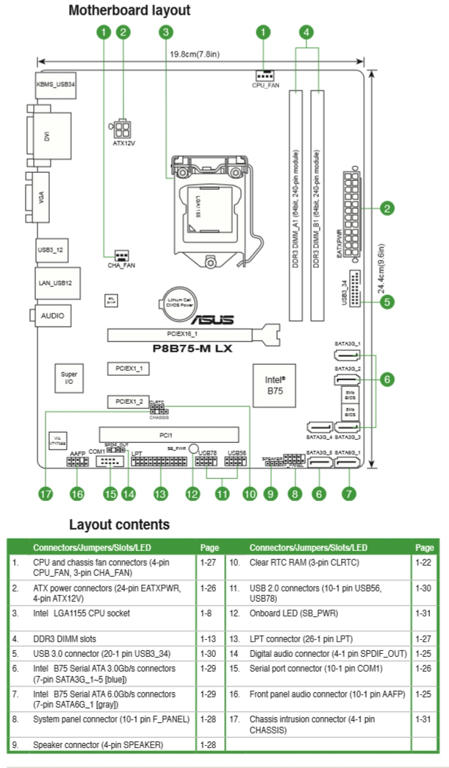 Side View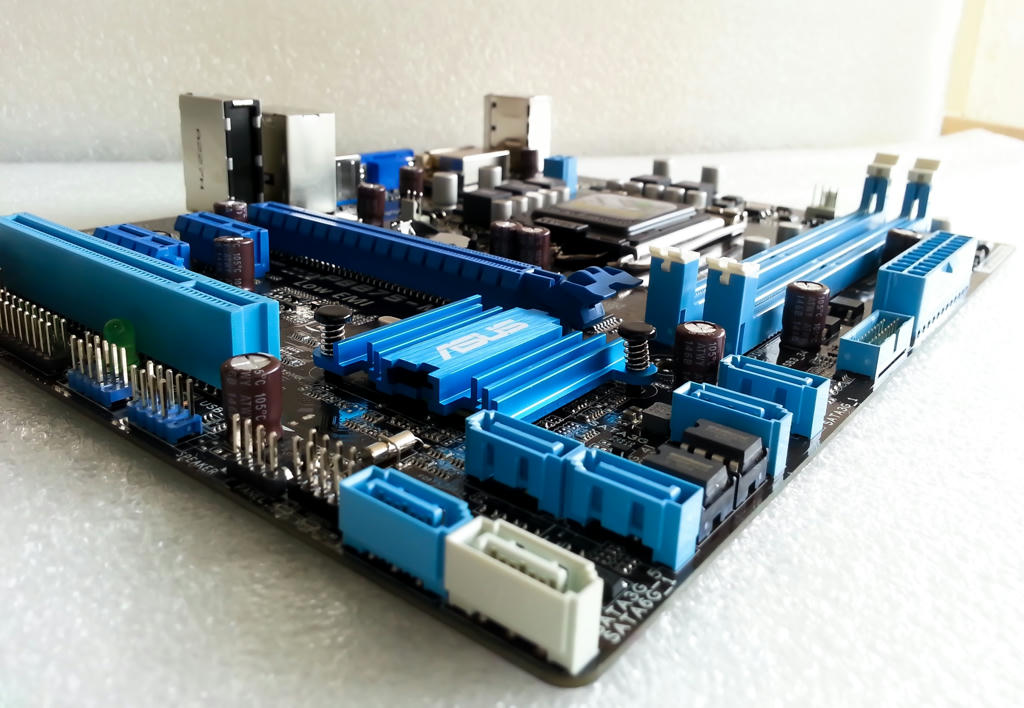 Back I/O
: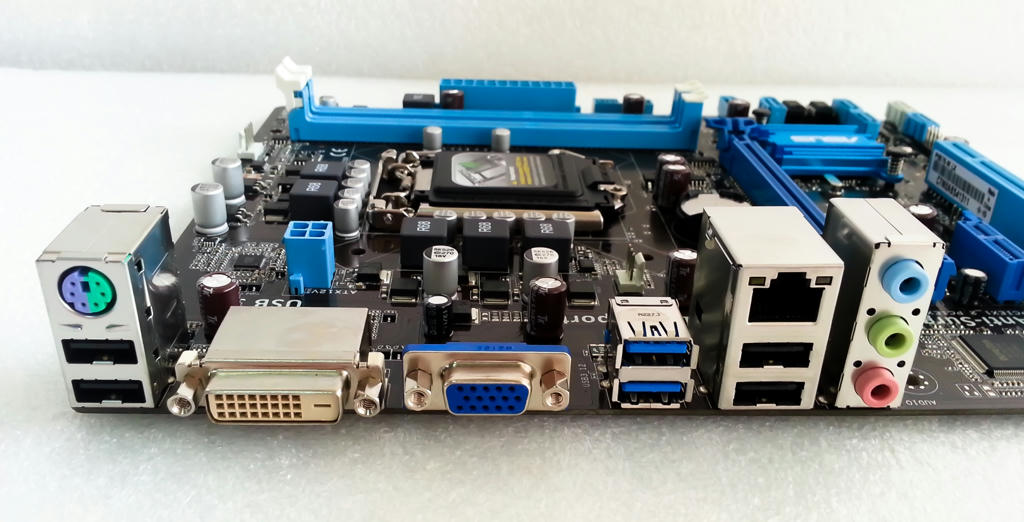 Left
:
1x
P/S2 For Mouse or Keyboard
2x
USB 2.0
1X
DVI
1x
D-Sub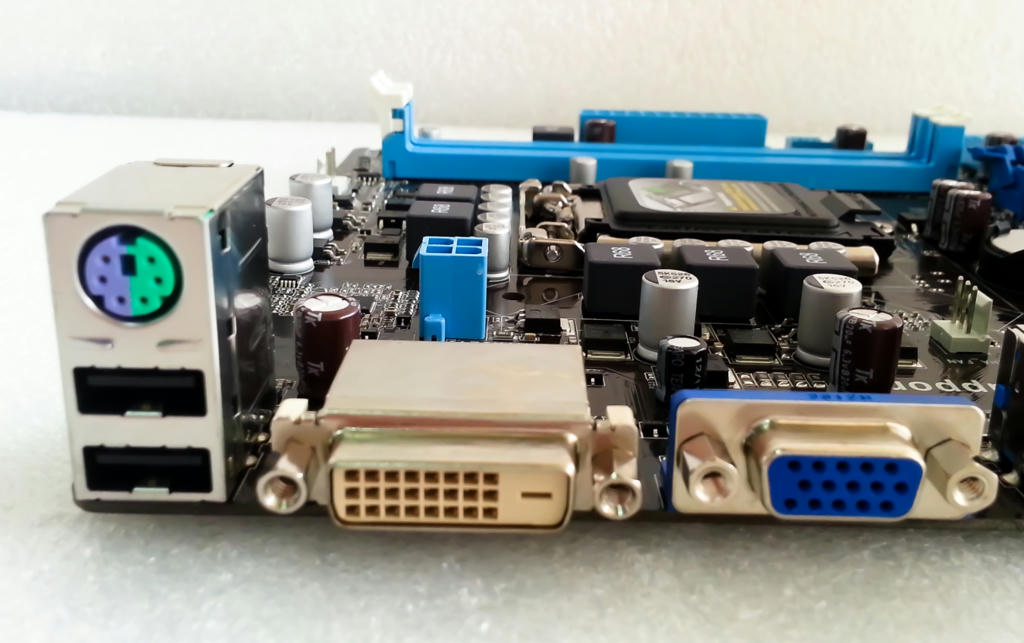 Right
:
2x
Intel USB 3.0
1x
Gigabit Ethernet port
2X
USB 2.0
1x
Audio port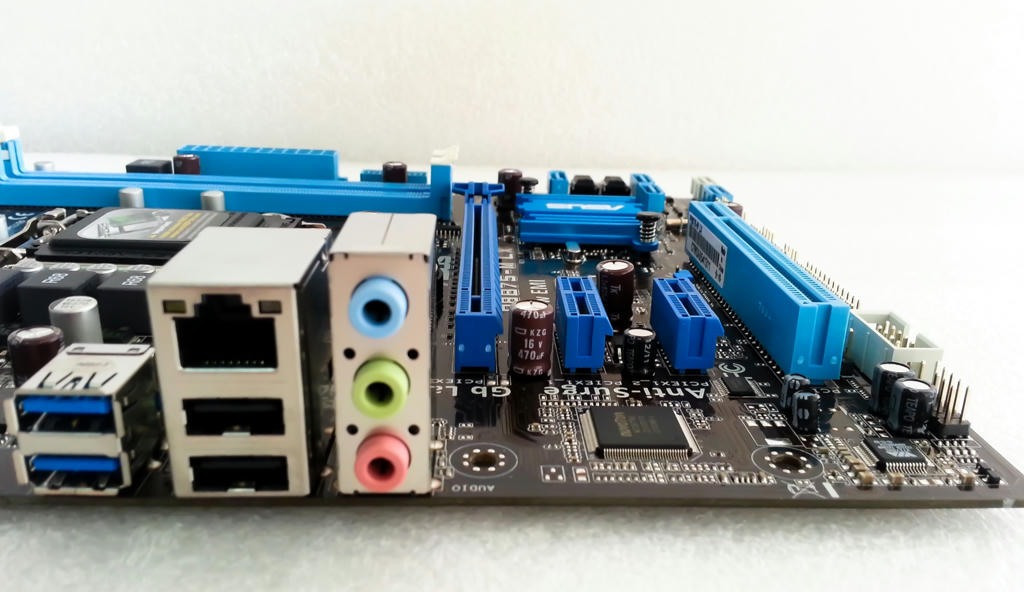 CPU VRM area: 4+1 Power phase
ASUS use taiwan solid capacitors and a 4+1 analog phase power design at CPU VRM area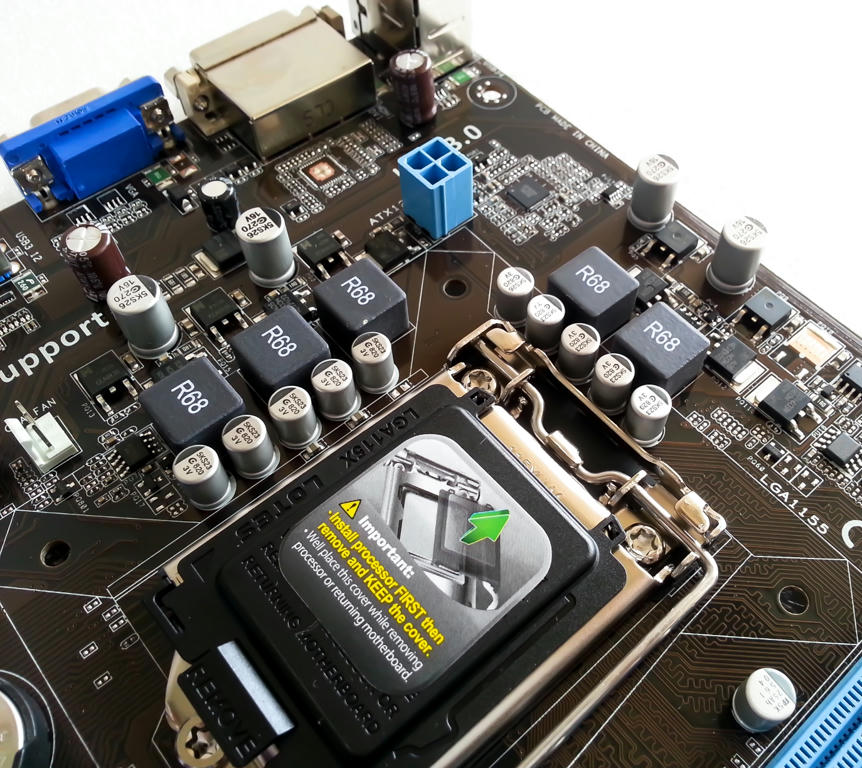 Asus P8B75-M LX used Taiwan AP-CON ALUMINUM SOLID ELECTROLYTIC CAPACITOR and R68 iron core choke.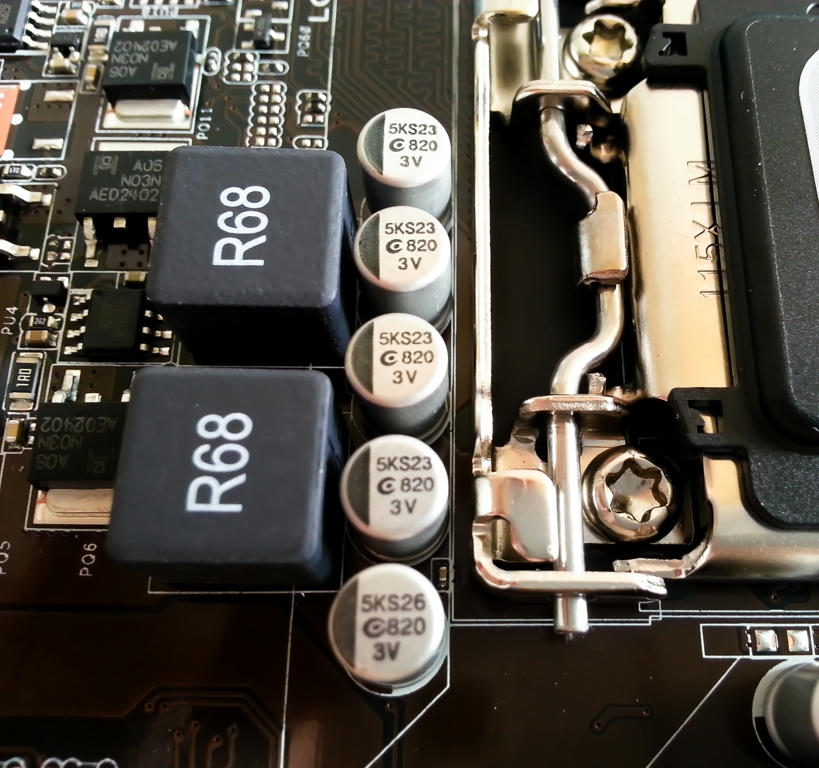 Asus used Two A06N03N 6mΩ , 80A MOSFETs act on the low-side, and a single A09N03 N, 9mΩ, 50A, is used as the high-side and these Mosfets using Dual-channel mode.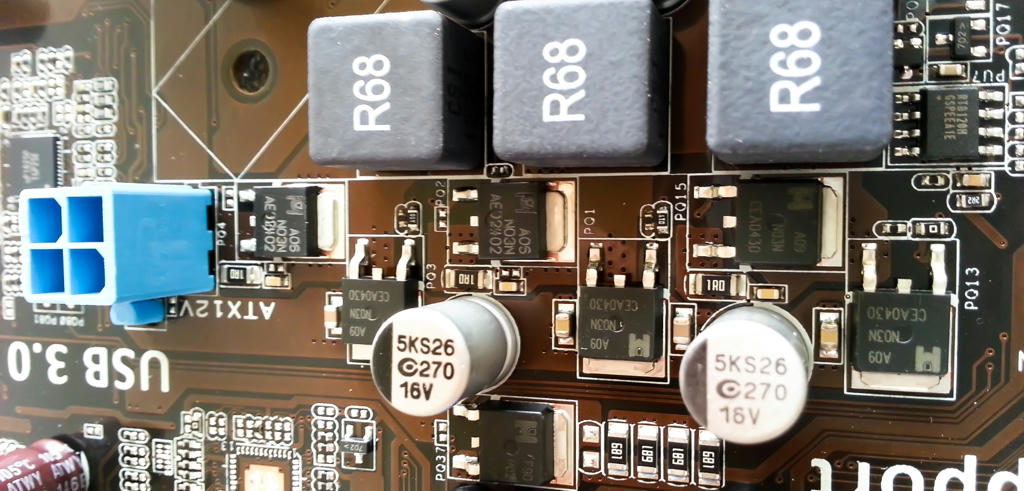 The PWM power uP1625P, 4 +1 analog phase power management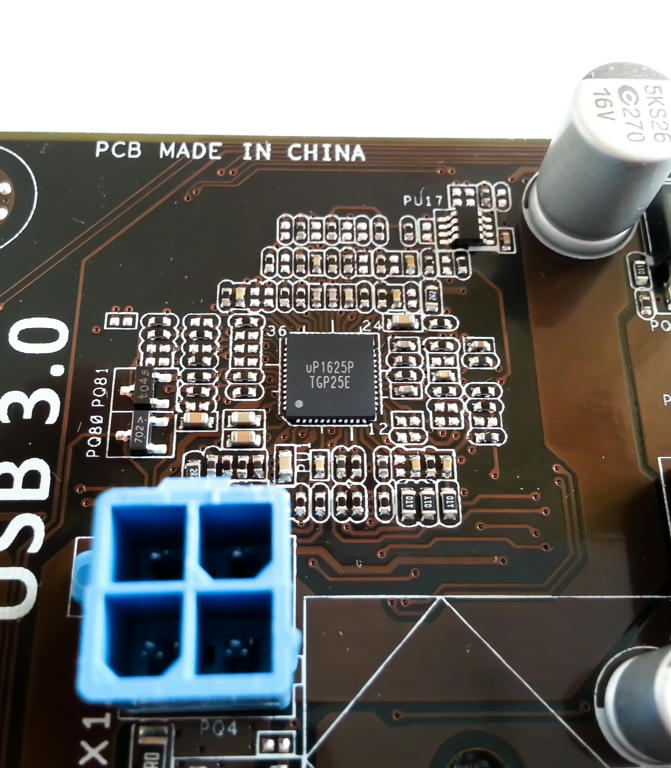 Intel Socket 1155, CPU PIN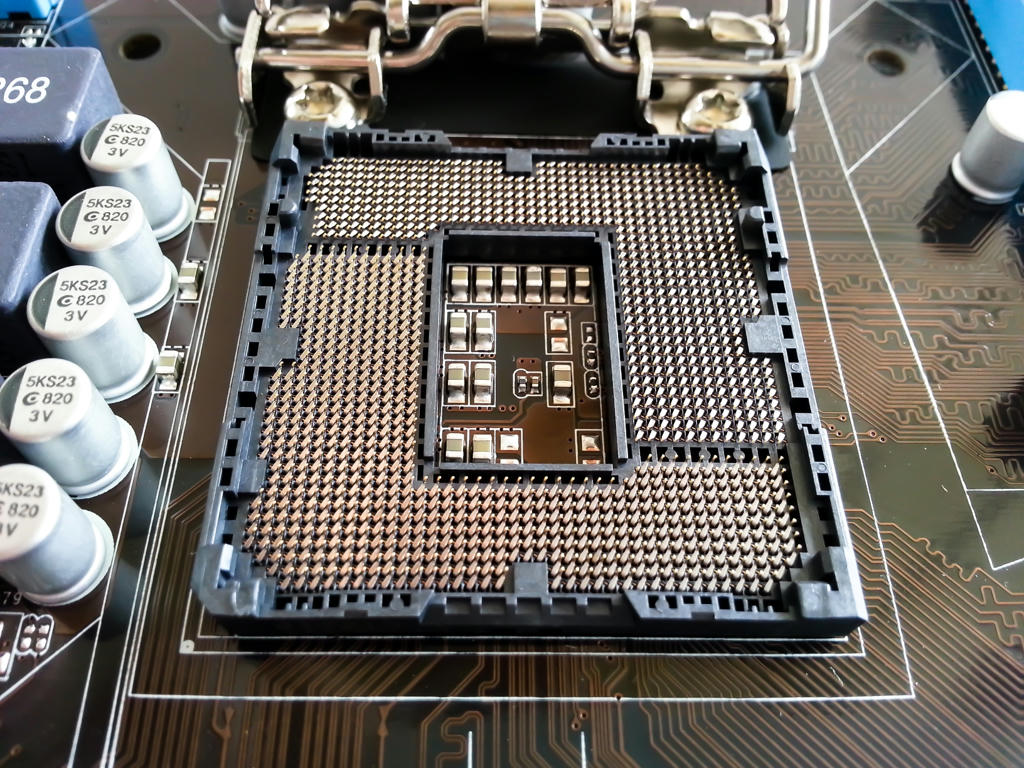 2 Dimm 1.5v DDR3 ram slot, 1 power phase for Ram. Support Intel X.M.P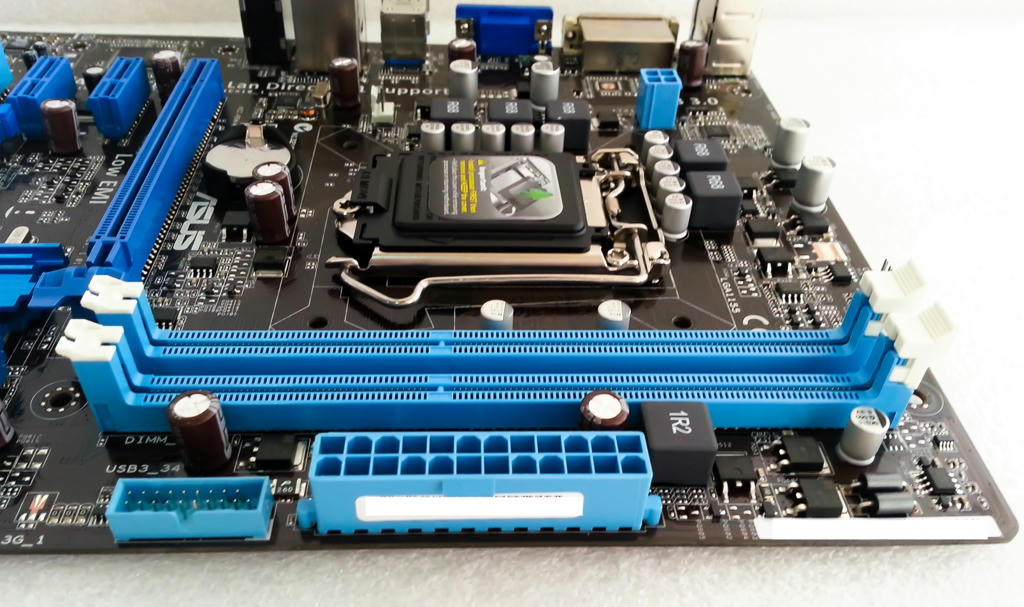 Five blue Sata port support only to 3Gb/s and 1 White Sata port supporting 6Gb/s.
Those Sata port from Intel PCH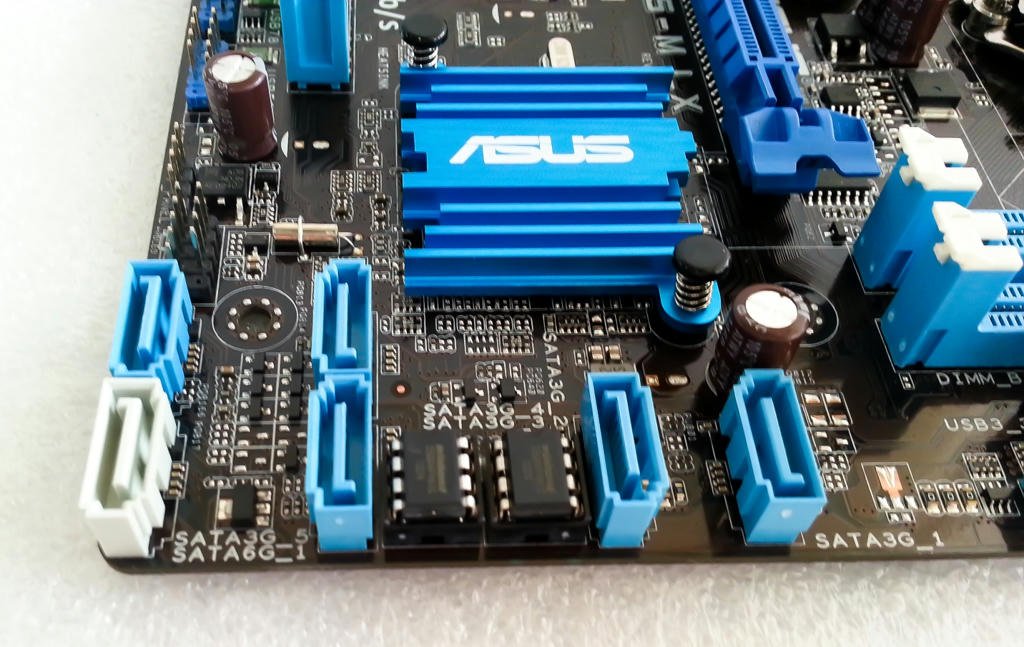 1 AAFP connector for front casing HD Audio, 1 white port for Com connector and 1 LTP connector for Parallel Port to connect device like printer/scanner or other devices.
Two blue Connectors for USB 2.0 ports, Connect the USB module cable any of these connectors. Total support up to 4 USB 2.0 port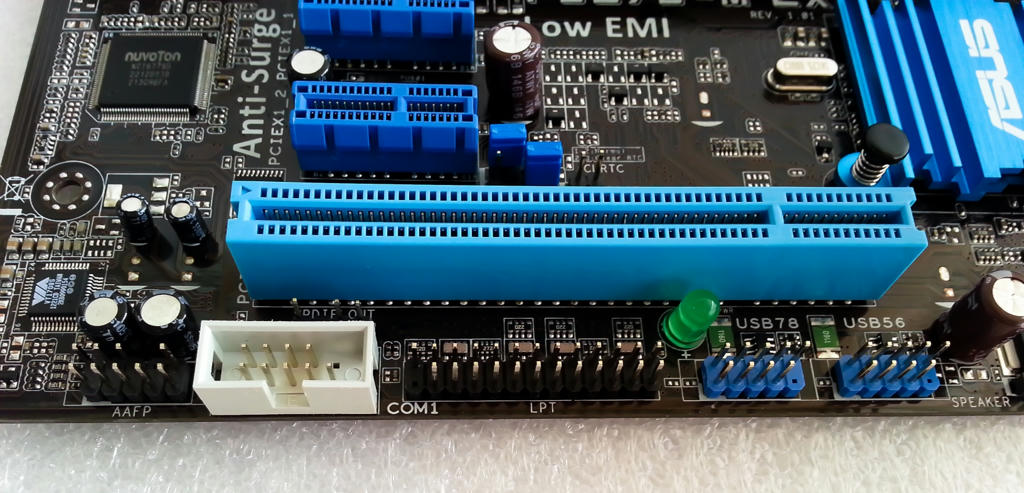 left of the board we find the PCIe and PCI slots which run from PCI-Express 3.0 16x through two PCI-Express 2.0 and 1 PCI.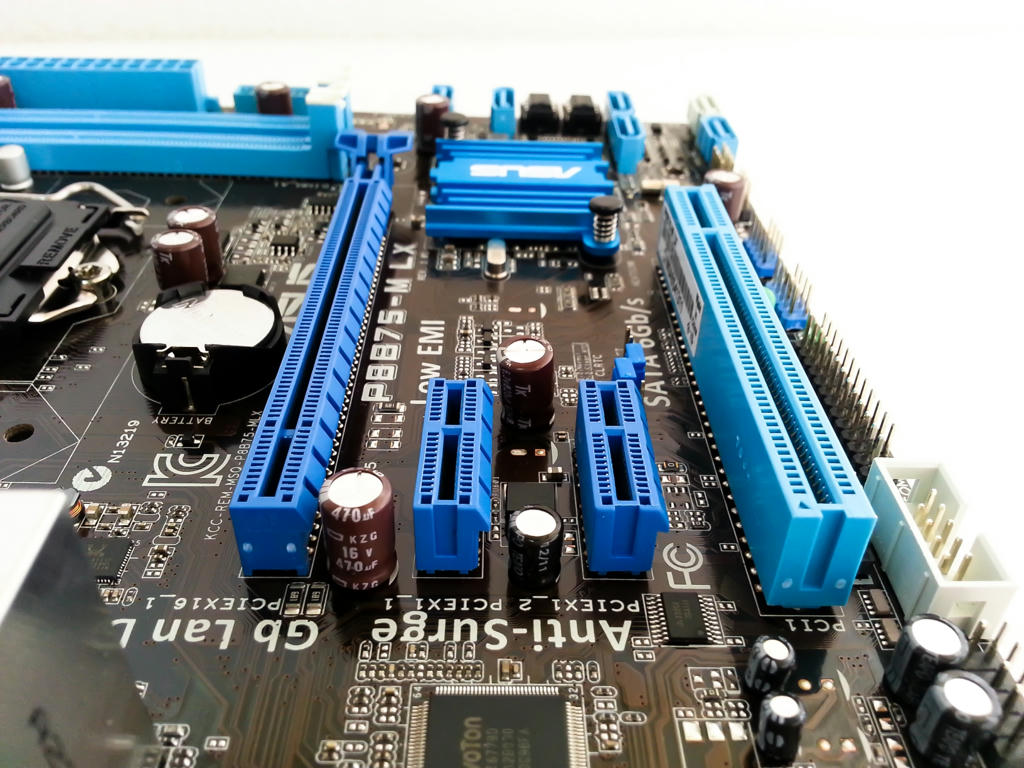 Asus P8B75-M LX board used Dual Bios chip: Winbond 25064FVA1G-UEFI ROM 64MB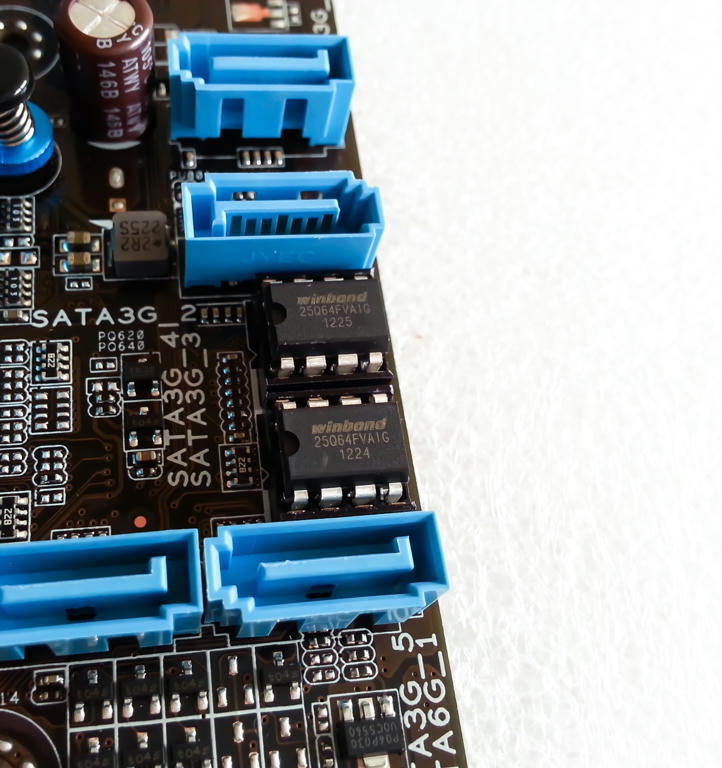 Ausu throw in VIA High Definition Audio VT1708S, VIA Vinyl VT1708S features four stereo DACs, two stereo ADCs, analog input to analog output mixing, and two independent S/PDIF outputs. It can achieve high performance 100 dB Signal-to-Noise Ratio (SNR) for DACs and 90 dB SNR for ADCs. A high quality analog mixer is used to support A-A path.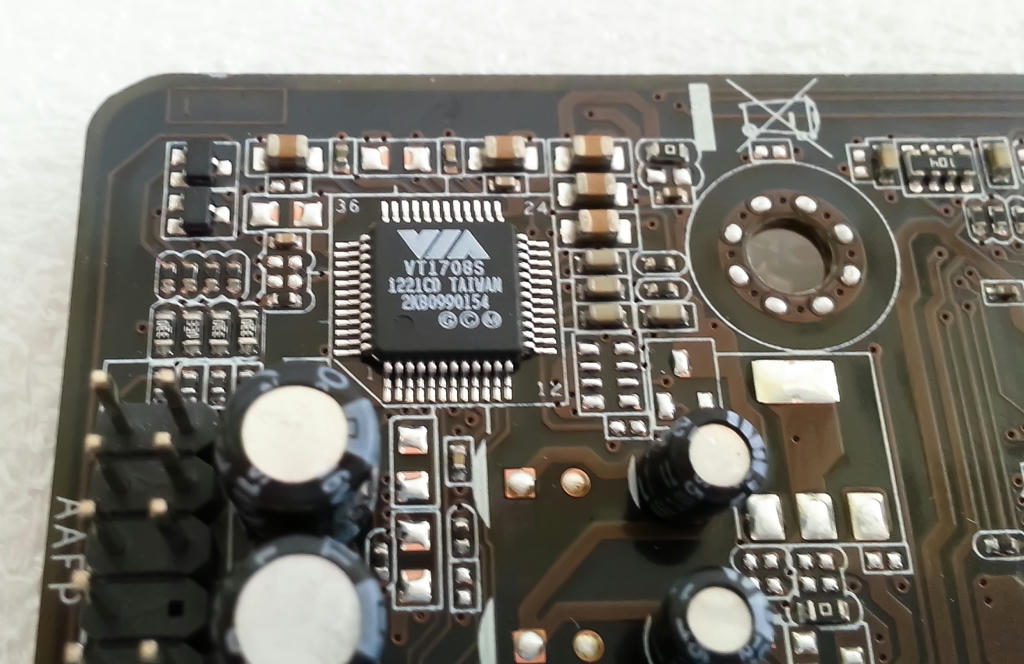 Asus used Realtek RTL8111F Gigabit Ethernet, the chip used PCI Express 1.1 bus interface lane for host communications with power management, and is compliant with the IEEE 802.3u specification for 10/100Mbps Ethernet and the IEEE 802.3ab specification for 1000Mbps Ethernet. Advanced Configuration Power management Interface (ACPI)—power management for modern operating systems that are capable of Operating System-directed Power Management (OSPM)—is supported to achieve the most efficient power management possible.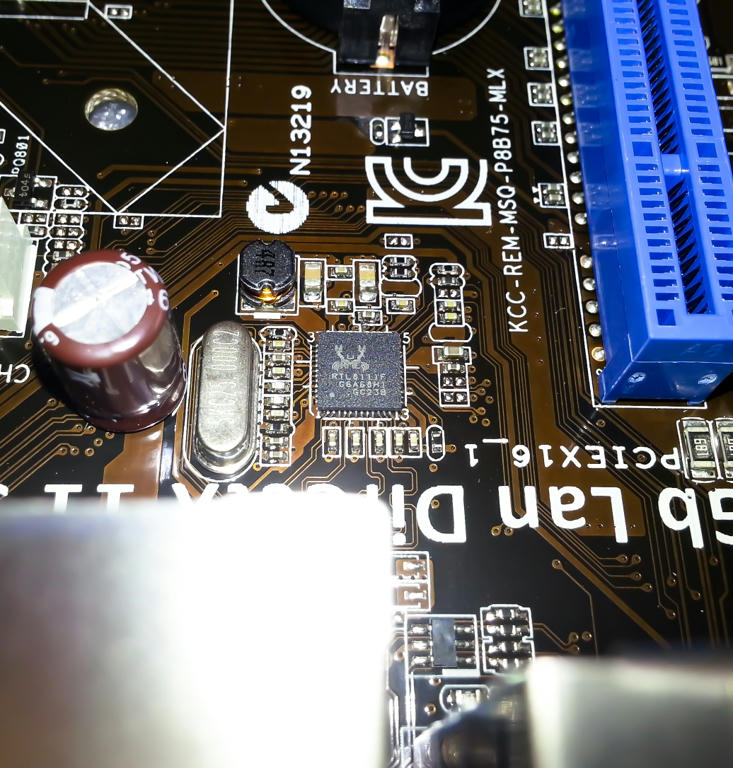 Nuvoton NCT6779D is a Super I/O Controller: Used for keyboard controller with PS/2 mouse, wake-up functions/HW Monitor functions and fan-speed control.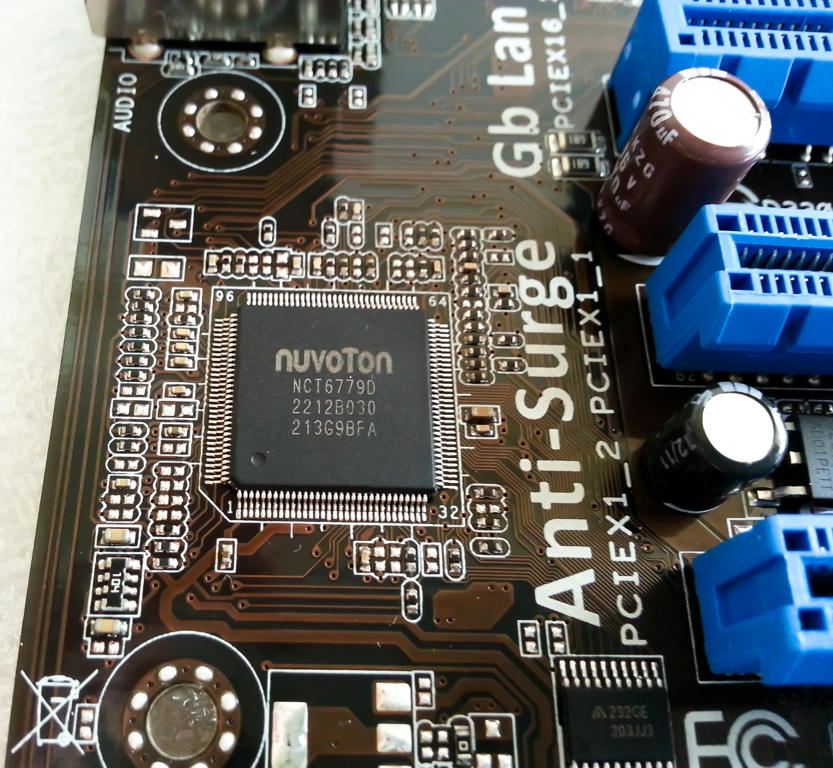 Motherboard Back View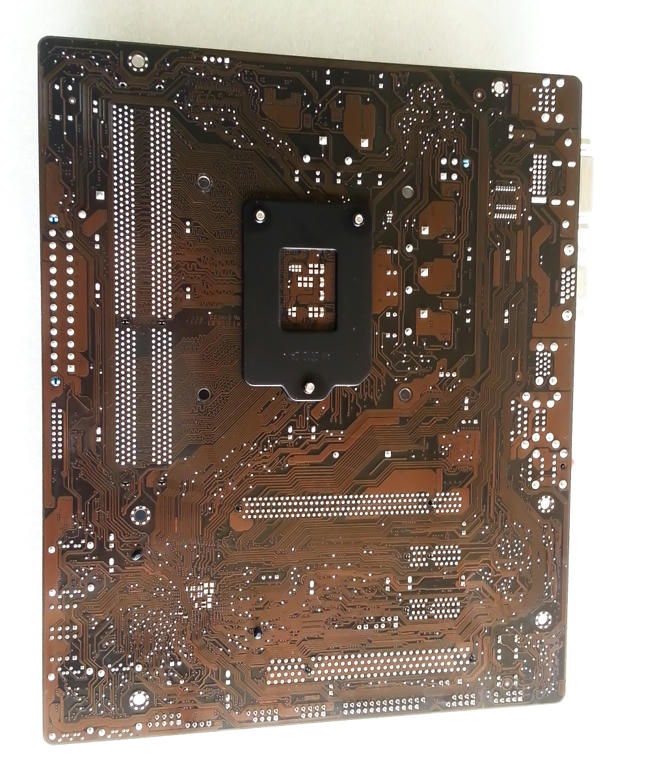 This board used 4 layer PCB oz to ensure fastest heat transfer and low temperature.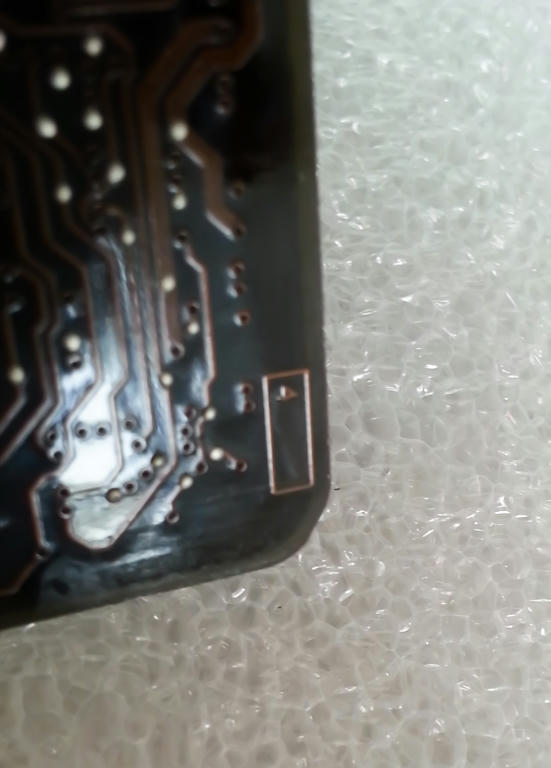 Motherboard overview 2