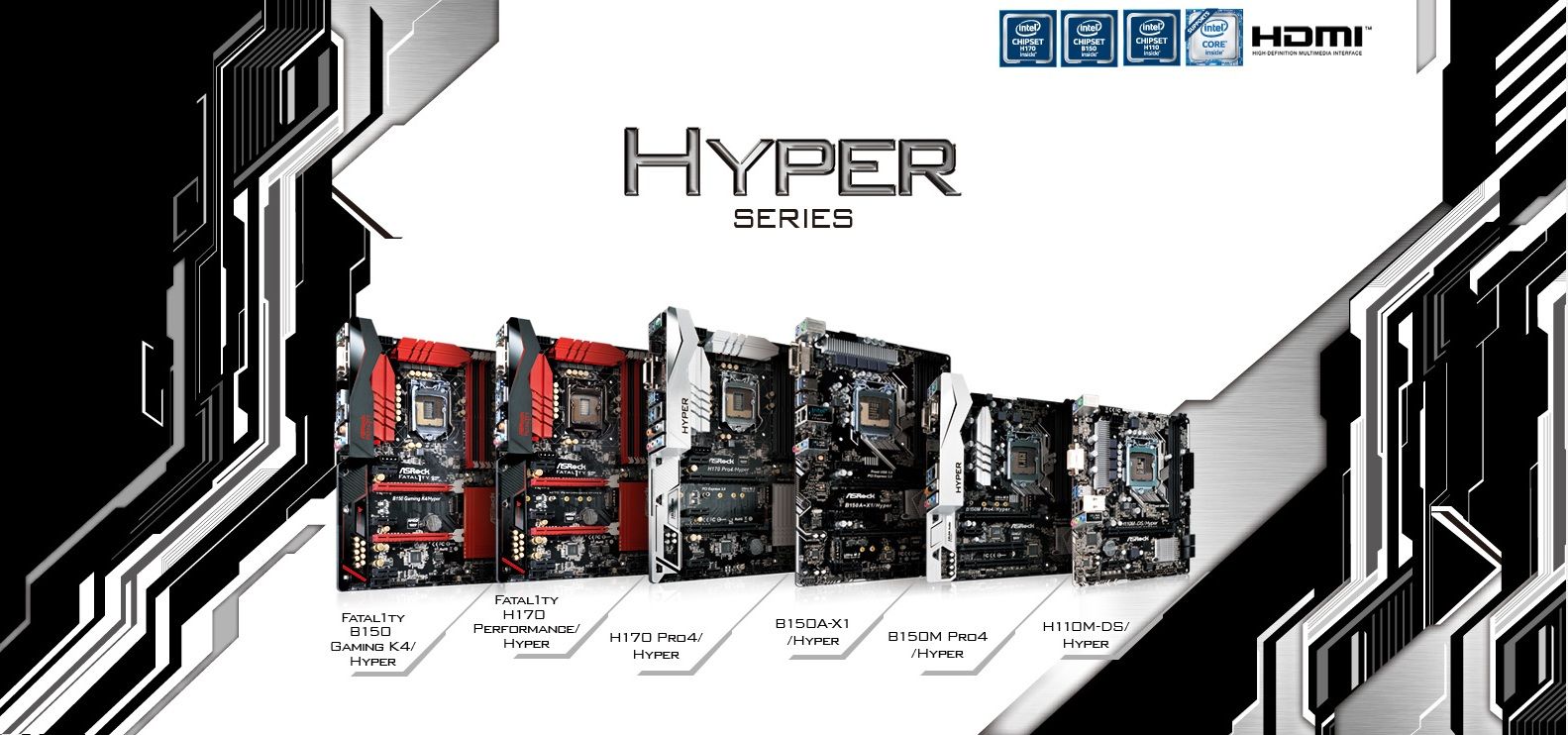 INTRODUCTION:
First of all, I would like to thank ASRock for providing me this motherboard as prize from their Upgrade Your PC With ASRock's Support campaign.
Upgrade your PC with ASRock's support !! - ASRock Forums
I was lucky enough to win the first stage and the purpose of this article or unboxing or whatever you call it is part of the second stage where an SSD, a power supply and a CPU cooler is at stake. Who doesn't want free items?
I do not want to make a review as it includes numbers and graphs. Numbers and graphs means math. Math gives me headache. Pictures you will see was shot amateurishly, I don't do this for living and all I got is a measly point and shoot digital camera.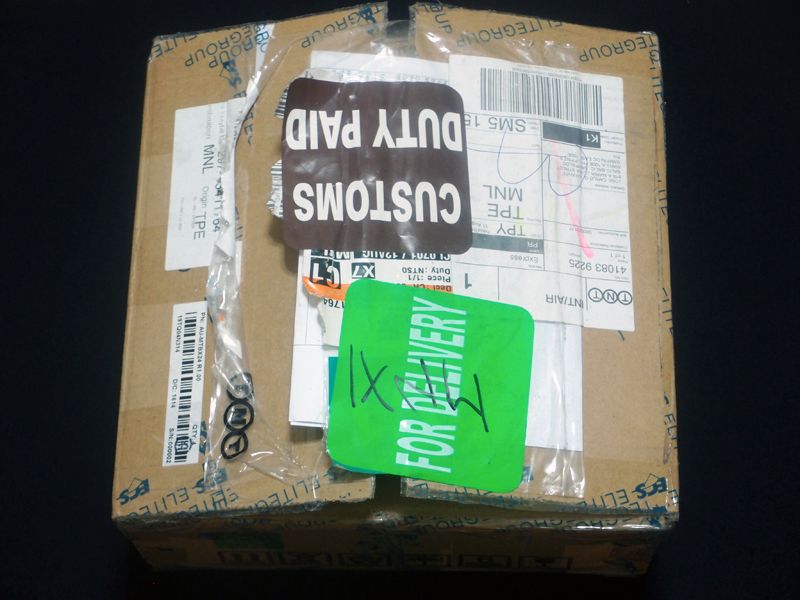 Let's start with the box of the box that I'm gonna unbox. I'm not sure if unboxing articles includes this, I'll just add it anyway. Do not ask me why does an ASRock motherboard was shipped in an ECS packaging. I don't know the story behind it either.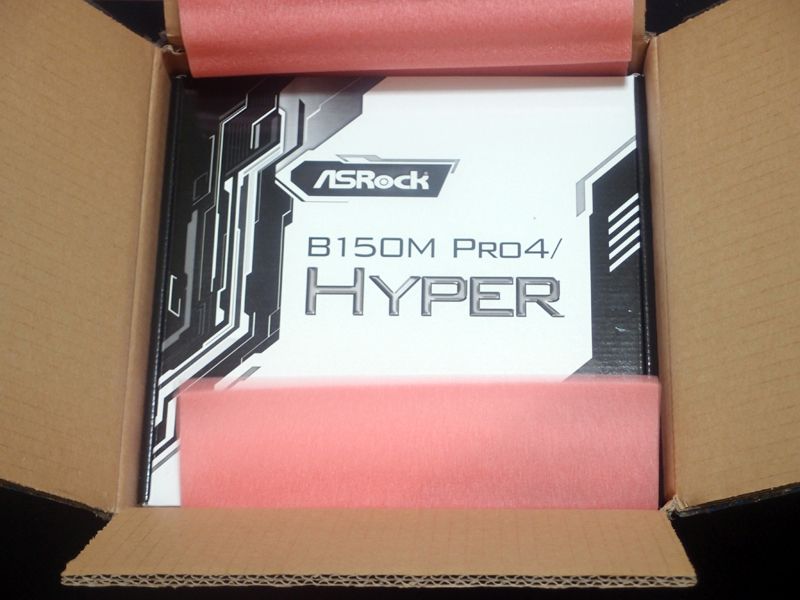 Opening the box of the box that I'm gonna unbox reveals the box the I will, oh well, unbox.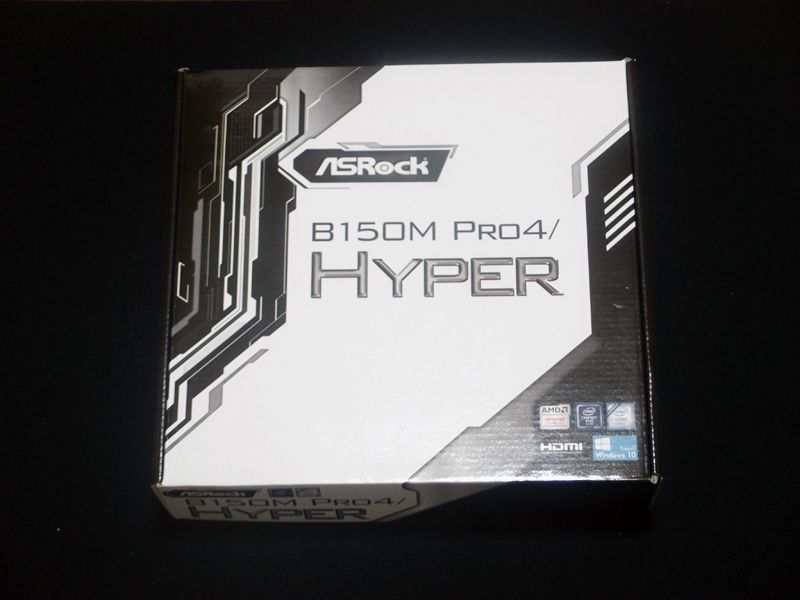 Because this thing is called unboxing, I guess I'll have to start with the box itself. It's good to see ASRock made notable enhancements when it comes to box design. Classic, neat and stylish. I remember having ASRock ALiveNF5-VSTA with a futuristic-intergalactic-supersonic-jet-drawn-by-a-12-year-old box and an H61 motherboard with a blue cheap looking box.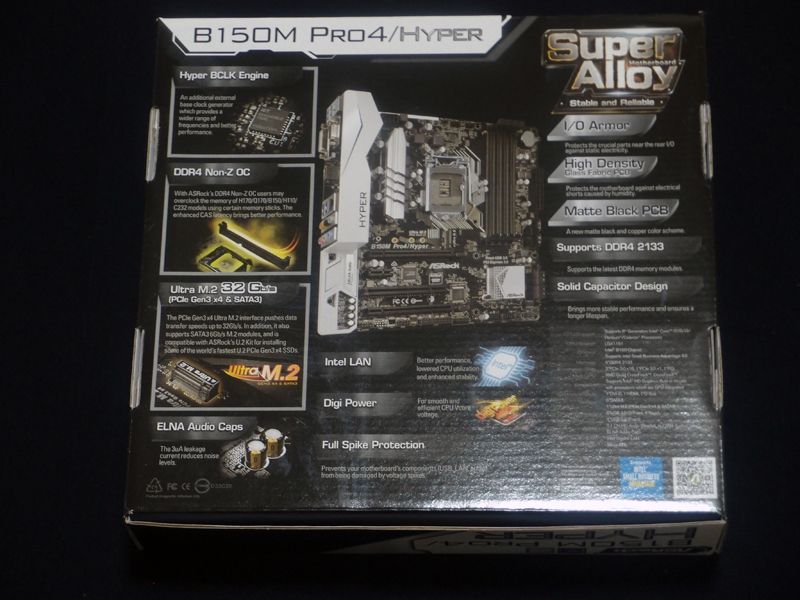 Flipping up the box you'll see all the features this motherboard has. All those relevant stuffs printed on a small box. If I would be a reviewer someday , I would just copy this, make an article out of it, publish it as if it's my own.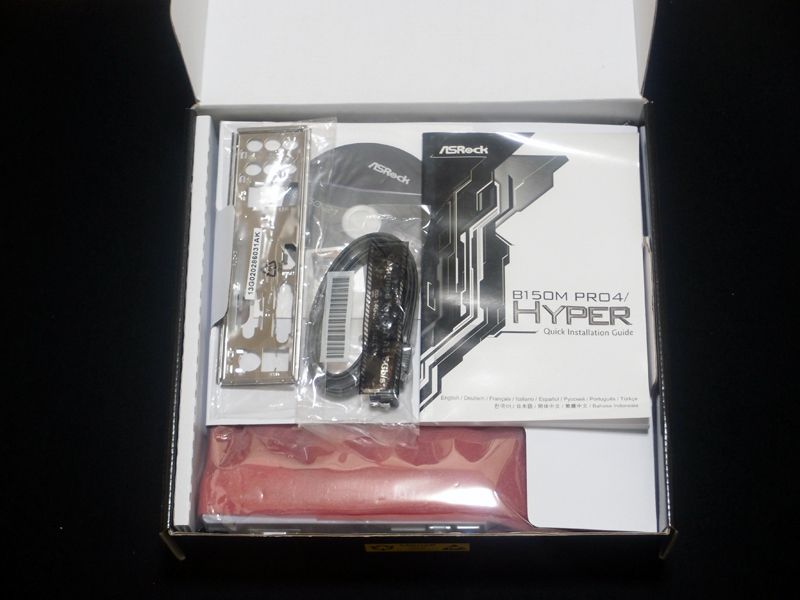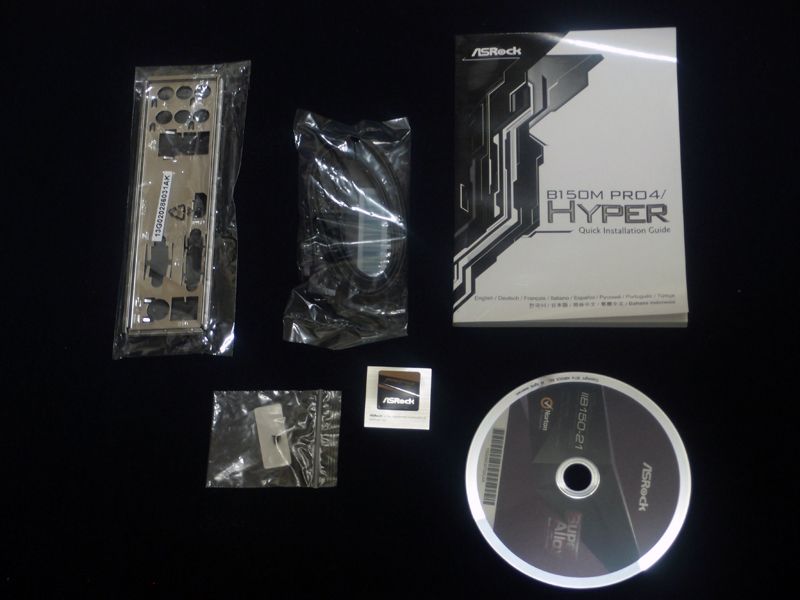 Popping up the lid you'll see the accessories that comes along with the motherboard. I/O shield looks plain, doesn't look hyper for me. 2 SATA data cables, quick installation guide, ASRock sticker, support CD and a screw.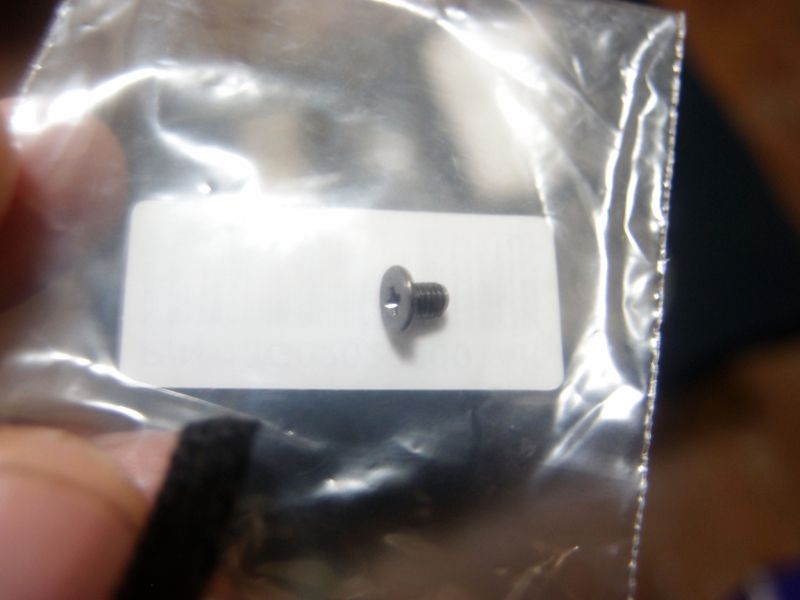 I wonder where could I use this little one. This could be a very special screw wrapped in a special resealable plastic container with a unique barcode.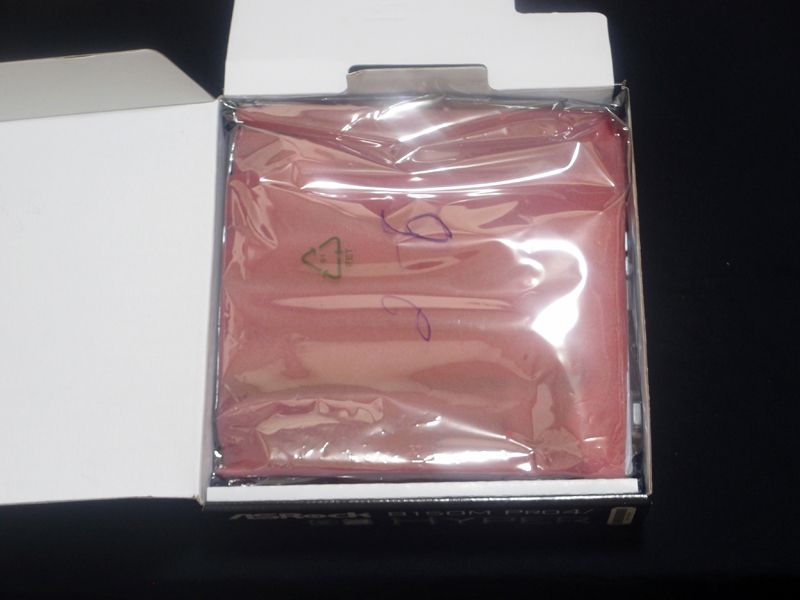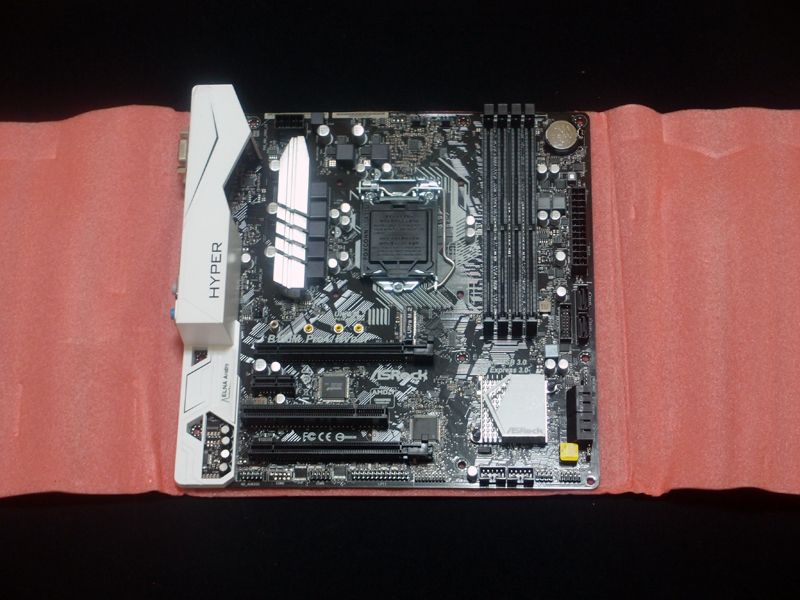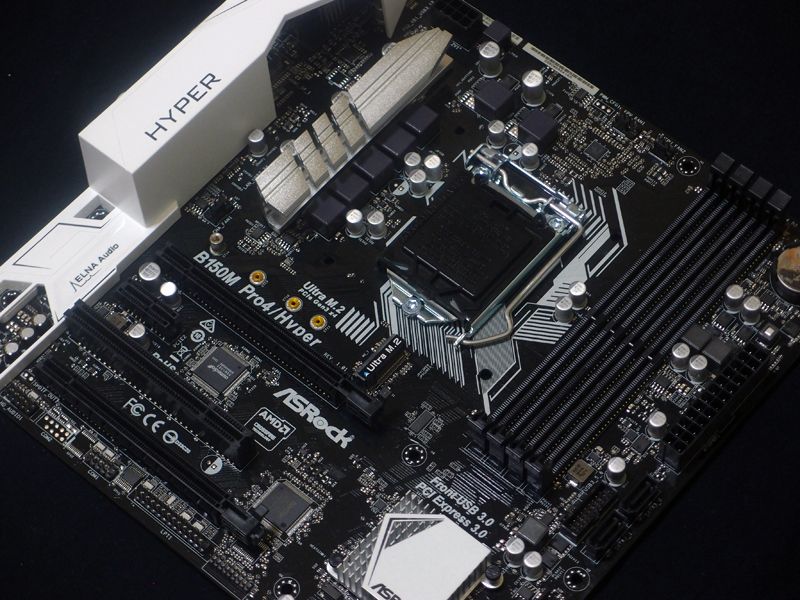 FIRST LOOK:
The ASRock B150M Pro 4/Hyper motherboard sports a matte black PCB. ASRock has been infamous for having brown PCB's that looks like sheep, sheep jumping up and down on a muddy puddle. If you are conscious about the aesthetics of the internals of your PC, brown PCB could destroy it in a matter a click of a camera with flash on. ASRock B150M Pro 4/Hyper also has white accents for those builders who just want it clean and simple.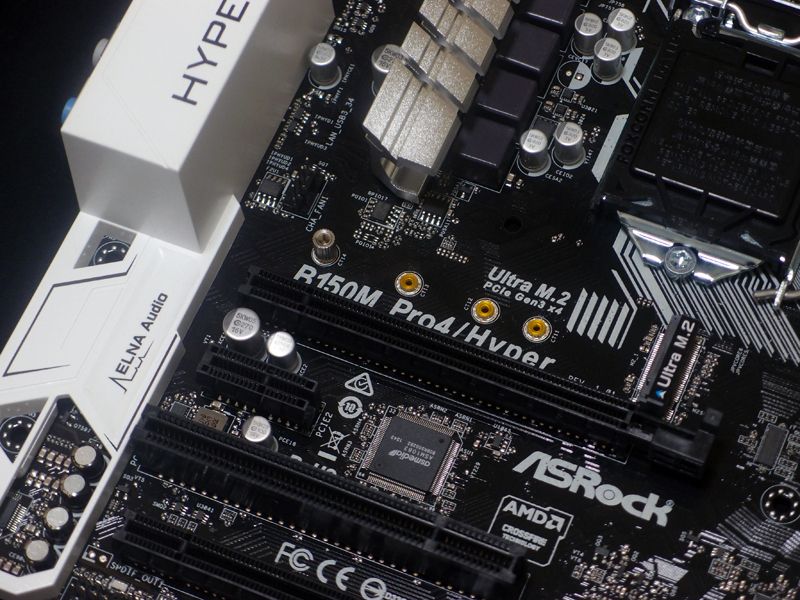 The board features ALC892 from Realtek with ELNA Audio Caps. Not the much necessary to me, my ear can't tell difference between good and bad sound, i don't know. ASRock B150M Pro 4/Hyper supports CrossfireX and Quad CrossFireX. What separates these board from its little brother ASRock B150M Pro 4 is the Ultra M.2 32Gb/s slot where you could install blazing fast U.2 SSD's. There is also a total of six (6) SATA3 6.0 Gb/s connectors if you don't have the budget and still prefer using SSD's and HDD's.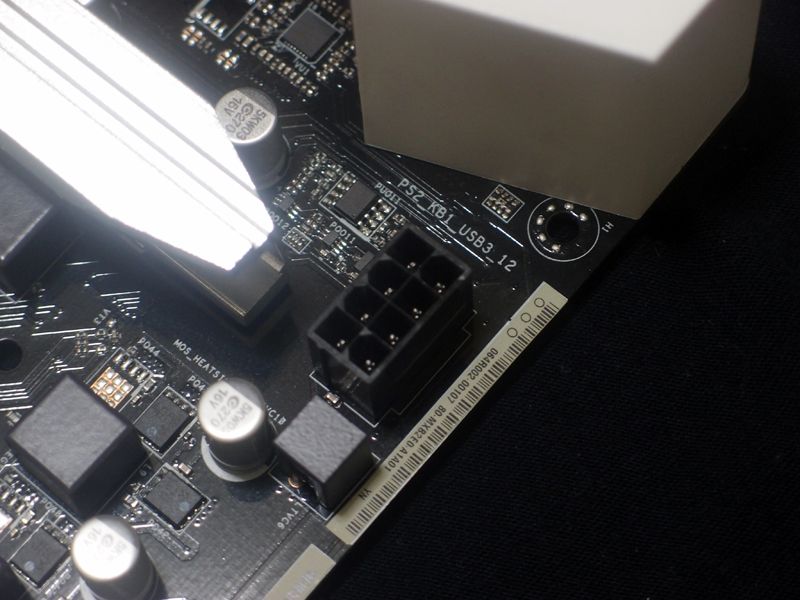 The board has a 6 phase VRM for the 1151 socket based Skylake CPU's.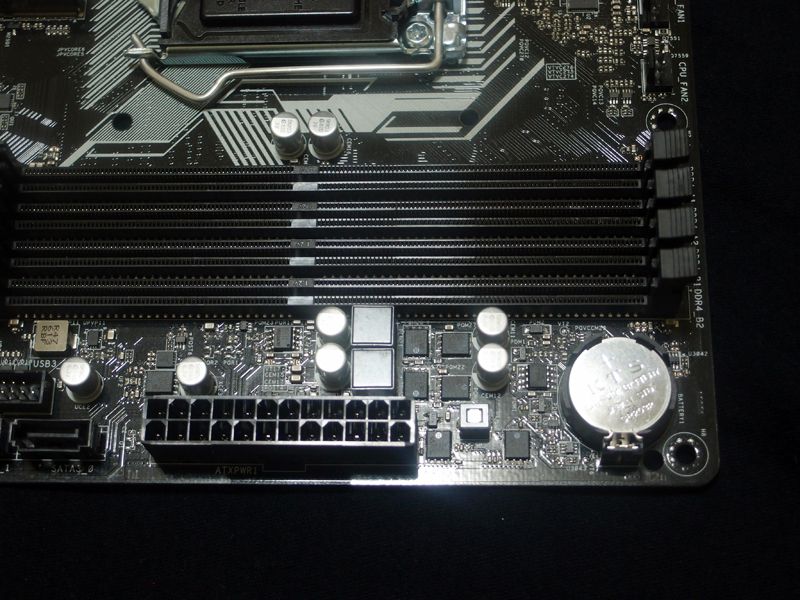 ASRock B150M Pro 4/Hyper motherboard has 4x DDR4 DIMM slots that support 2133 MHz RAM. I really prefer motherboards with four memory slots. I don't care if it's 4 X 4Gb, heck, even a 4 X 2Gb set. Filling up these slots adds muscle to your build, aesthetically speaking. In this picture you will also notice the unusual location of the CMOS battery. You usually find it between PCI-E lanes but ASRock decided to put it at the top right corner of the motherboard. The reason might be so that we could replace CMOS battery easily without dismantling other stuffs but I guess we don't replace CMOS batteries that often. Anyway, it's cool to see something new like this one, I guess it would be better if it comes with an easy pop up cap or something.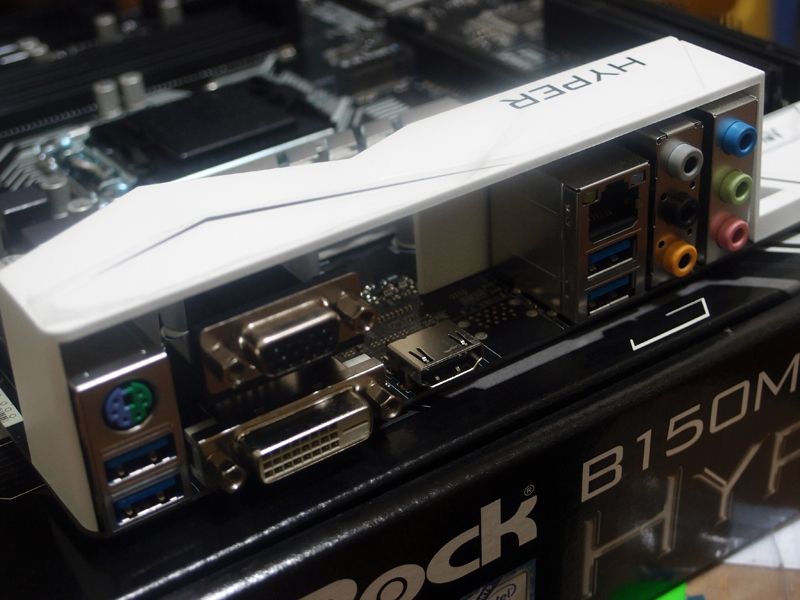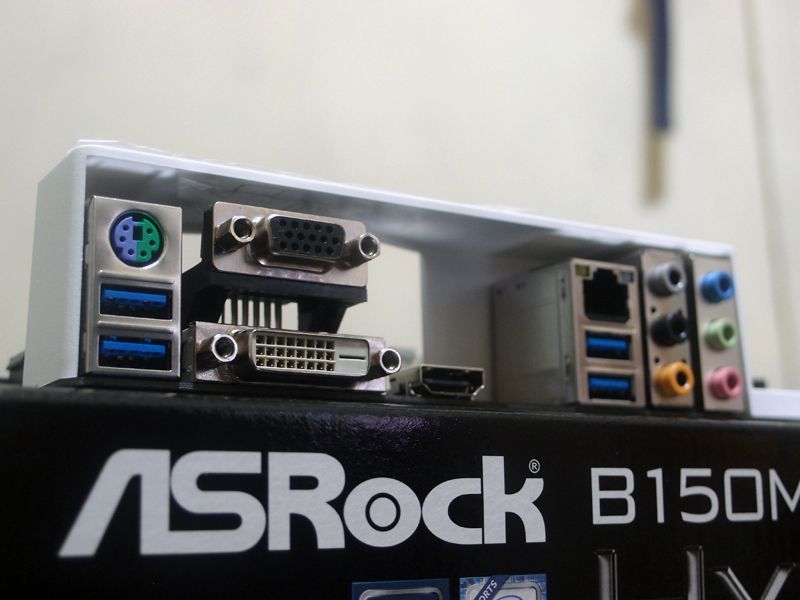 Rear I/O includes a PS/2 Mouse/Keyboard Port, VGA, DVI-D and HDMI for video display options, four (4) USB 3.0 ports, a LAN port and six (6) audio ports that allows 7.1 channel audio.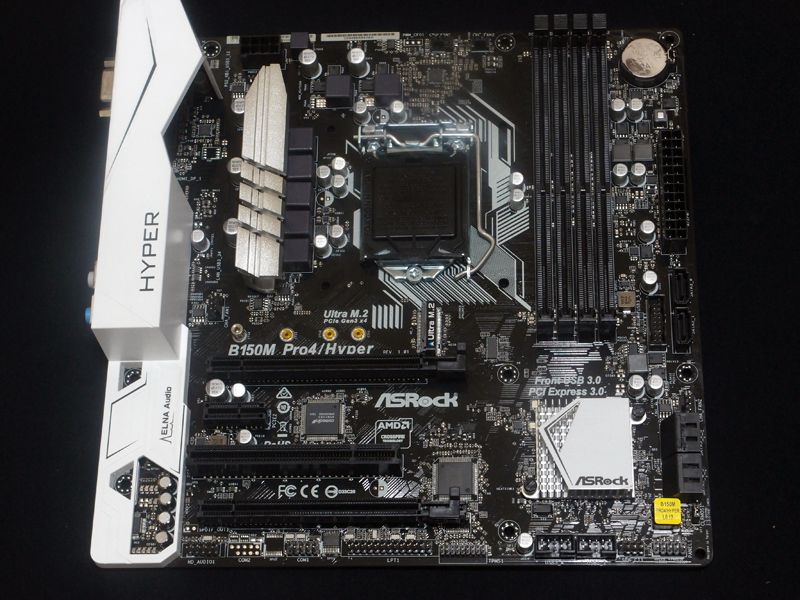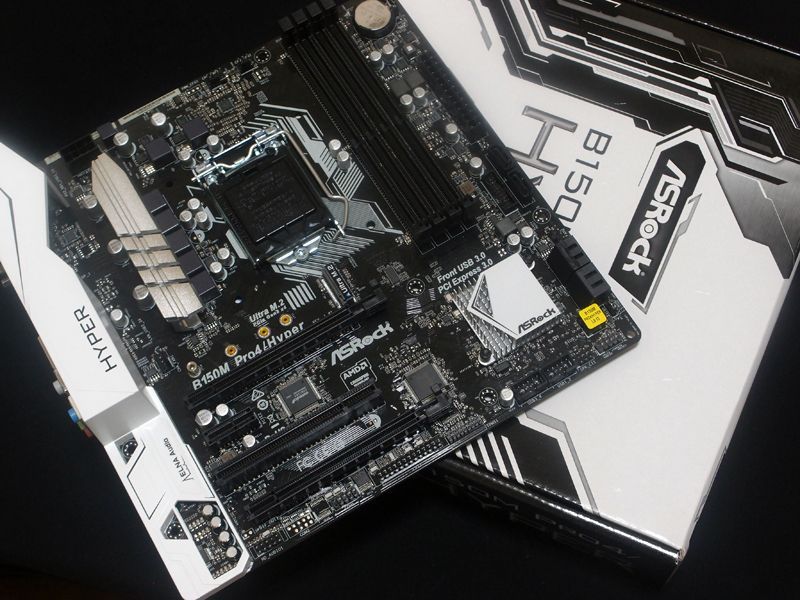 The ASRock B150M Pro 4/Hyper is a really good-looking motherboard despite the fact that it lacks "bling bling features" other motherboards currently brag. ASRock decided not to jump into the embedded light thingy bandwagon as there are people who are not a fan of these fancy mystical lighting effects planted on the motherboard. Like me, I still prefer it to be plain and clean as I don't want to have a problem mixing and matching it with other colored stuffs I want to install.
In the Upgrade Your PC With ASRock's Support program, we were asked to pick on a list of motherboards that we want to upgrade to. That list includes ASRock's H170 Performance Hyper, H170 Pro 4 Hyper, Z170 Pro4S, E3V5 Performance Gaming/OC. The reason I picked B150M Pro4/Hyper is it is the only motherboard in Micro ATX form factor. I've been to ATX boards enclosed in huge full-tower and mid-tower cases and when I tried building smaller stuffs, I decided not to go back. All features I need, less overclocking of course, are found in this nice, cute, clean and space saving motherboard.
Honestly, I really don't have any idea how much this motherboard costs locally , heck, I don't even know if this particular motherboard is available in the Philippines. ASRock B150/M is priced around $92.00 adding that white paint on the PCB and the Ultra M.2 slot, ASRock B150M Pro 4/Hyper might cost around $99.00. Still a very competitive price for a solid motherboard with a lot of headroom for growth without really hurting the pockets of budget-oriented builders like me.