I'm looking forward to upgrade to this Kaby lake generation.
I currently own a system with a haswell 4570 in it.
Been looking through the line-up from different manufacturers and
I saw this interesting bundle from Biostar.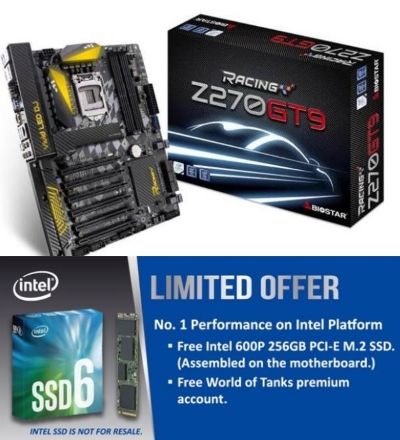 A Z270 motherboard ( I think it's their high end one ) bundled with
a 256Gb Intel 600p m.2 SSD.
Sold at $328 for the bundle.The SSD alone costs $100 and the remaining
goes to the board.
I think it's a fair deal since I will be having their top of the line
Z270 and a free m.2 SSD.
Your suggestions will be highly considered.